Headlines
How To Succeed In Business Without Really Trying
Not a new online course or self-help book, How To Succeed In Business Without Really Trying is a Broadway musical currently playing in Wynnum at the Iona Performing Arts Centre until Saturday 10th October. It is a production of local musical theatre company Savoyards.
How To Succeed In Business Without Really Trying is based on the book of the same name. Written by Shepherd Mead in 1952, it is a satire of an instruction manual that pokes fun at American corporate life. The book was inspired by Mead's real life experiences at the Benton & Bowles advertising agency. Like the character J. Pierrepont Finch, he joined the company as a mailroom clerk who eventually worked his way up to vice president.
The musical was written by Frank Loesser and Abe Burrows, who also wrote Guys and Dolls.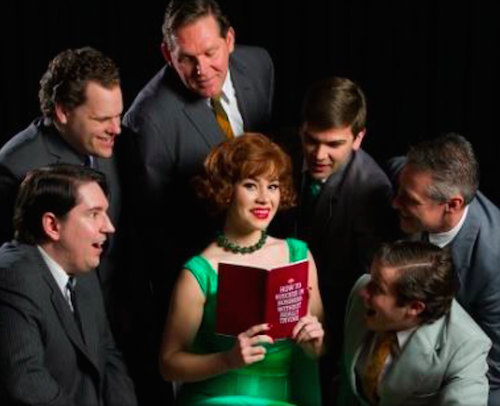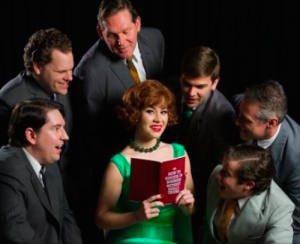 The original Finch, Robert Morse, starred in the award winning TV series Mad Men, playing Bert Cooper. When his character died, the show paid homage to his career as Finch by writing in a song and dance routine for Cooper (Morse) to perform.
How To Succeed, with music and lyrics by Frank Loesser and book by Abe Burrows, Jack Weinstock, and Willie Gilbert, premiered on Broadway on October 14, 1961 at the 46th Street Theatre.
The original production starred Robert Morse, Rudy Vallee, and Charles Nelson Reilly, and closed on March 6, 1965 after over 1,400 performances. The West End premiere opened on March 28, 1963 at the Shaftesbury Theatre, running for 520 performances.
The musical's first Broadway revival opened once again at the 46th Street Theatre (now the Richard Rodgers Theatre), on March 23, 1995, featuring performances from Matthew Broderick and Megan Mullally. A national tour ran from May 1996 to June 1997.
On March 27, 2011, a second revival celebrating the 50th anniversary was mounted on Broadway at the Al Hirschfeld Theatre. It starred Daniel Radcliffe, Rose Hemingway, and John Larroquette, running until May 20, 2012.
In addition to winning nine Tony Awards, How to Succeed has been nominated for an additional eleven Tonys. It holds the rare distinction of every one of its Broadway productions being nominated for Best Musical or Best Revival of a Musical.
About Savoyards
Savoyards – based locally here in Wynnum – is the oldest continuously running musical theatre company in Brisbane. From its first performance of The Mikado in November, 1961 to its most recent productions, The Phantom of the Opera (Queensland Premiere, 2013) to Beauty and the Beast (2015), Savoyards has produced at least two major musical theatre shows every year.
It is a community-based (amateur) company governed and managed completely by volunteers and it enjoys the generosity of many professionals who offer their services at little or no cost simply to encourage theatre in Brisbane. These professionals provide everything from management and promotions to the many areas of theatre production.
Whilst it is not a training organisation, the skills of its many technical volunteers allows it to provide on the job experience for many technical theatre students.
Savoyards rehearse at the Imperial Playhouse, Wynnum State High School, Peel Street, Manly, and perform in the luxurious theatre of the Iona Performing Arts Complex, 85 North Road, Lindum.
WHEN: 26 September – 10 October, 2015
WHERE: Iona Performing Arts Centre, North Road, Lindum
TICKETS: $38- $45
BOOKINGS: savoyards.com.au or 07 3893 4321
---
[posts_carousel cats=""]