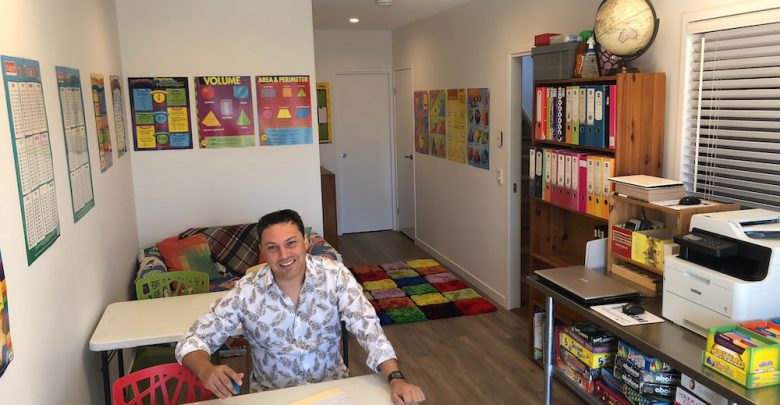 Top Class Tutoring Brisbane may be new to Wynnum, but it's certainly not new to tutoring. Having moved to live in Wynnum just over a year ago, owner Nicholas Kalimnios has just opened the tutoring business to help primary-age school children in the area with their maths and English.
Nicholas is a qualified teacher (english and drama) and has been involved in education and training for over twenty years, including five years in corporate training with the likes of Kumon Education and the Betta Home LivingGroup (where he was national training officer), and the last seven years running his own tutoring business in Bulimba – NEK's Tutoring.
Most parents start looking at tutoring options when their child is having difficulty in school and may be falling behind in their learning. Most of the children (around 80%) that come to Nick for tutoring are in this category (called 'remedial' tutoring), however a small number come to him for 'extension' tutoring, when they are already doing well and looking to expand or consolidate their learning at school.
At his previous tutoring business, perhaps surprisingly, one in four of the children he was tutoring were from private schools, which goes to show that some children can fall through the cracks (academically speaking) irrespective of the type of school they're going to.
Nicholas sees the main advantage of tuition as giving children the opportunity to learn at their own pace, without any external pressure. To achieve this classes are limited to three children per teacher and each one hour session is split into 50 minutes of work time and 10 minutes of play time, where the play involves a variety of games, which all involve either some maths or some English!
He also advocates a 'pen and paper' approach, particularly for maths. There are a few reasons why this approach is better than device-based learning – firstly working in reflected light is a better environment for learning than working in radiated light (ie light from the screen), and secondly using pen and paper makes it easier for the student to follow calculations (the 'working out') and visualise patterns in the calculations. Last but not least, learning this way has also been shown to improve long term memory.
Along the way Nicholas has got some great results for his students – in one case he had to take a Grade 10 student right back to Grade 2 for maths, and got them completely caught up inside 6 months of tutoring. In another case he took one student from a D grade to an A grade within two years, with his student ultimately being made school captain and delivering a self-penned speech to the school.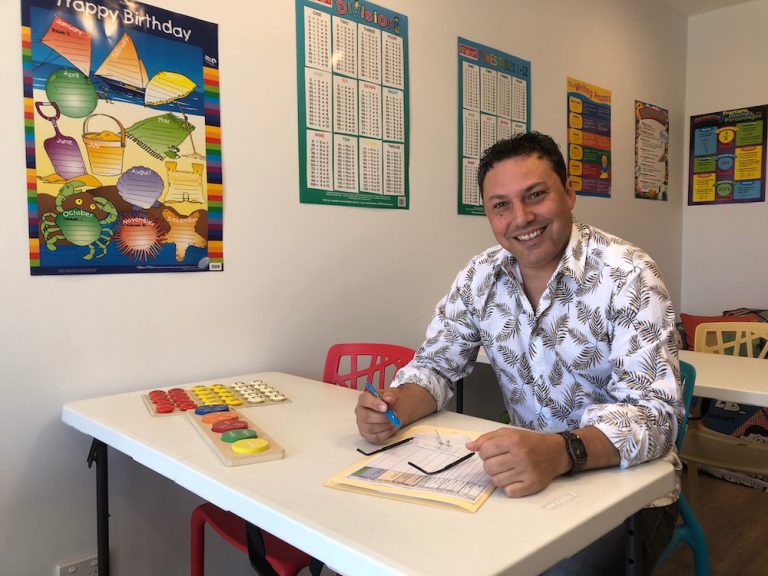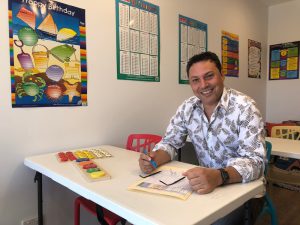 "To get the most out of any tutoring, a child must have (or adopt!) the right work ethic and – to really make a difference – must commit to at least one year of tutoring." says Nicholas. "I also think that sometimes children can be too pressured with out-of-school activities – my recommendation is that they don't take on more than one sport and one cultural activity outside school. Allow children 'down-time' to explore their own learning desires, without any undue pressures."
So, what recommendations does Nicholas have for a parent looking for the right tutor for their child? He suggests asking the following four questions…
Are you a qualified teacher? (the answer to this one must be 'yes'!)
Do you have a current Blue Card? (this is essential for anyone working with children)
How many years of tutoring/teaching experience do you have (this should be a minimum of two years)
Are you flexible enough to adapt to what my child is learning at school right now? (this should be another 'yes')
Nicholas really enjoys his work, especially when he sees one of his students starting to truly understand things and going on to excel in their schoolwork. Sometimes, to help his students along takes more than just the work itself – it takes really understanding where they are and where they want to get to, and giving them the help they need to achieve it.
"My job is of course a teacher, but it is also part parent, mentor, friend and psychologist, all rolled into one!"
For more info visit Top Class Tutoring Brisbane online.
Top Class Tutoring Brisbane are members of Wynnum Business and supporters of WynnumCentral.