The generosity of the Wynnum community is amazing. At the last market, with about a week's notice, we decided – on the suggestion of Tom at Creative Treasures at Wynnum Market – to hold a fundraiser to give Ike the sendoff he deserved.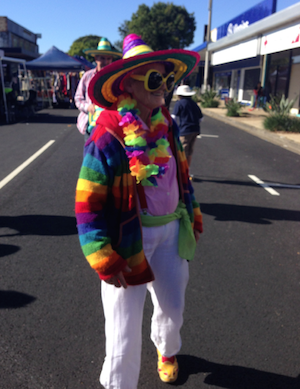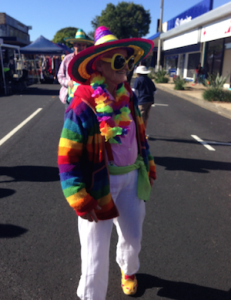 He passed away without any living relatives in Australia and so his carers Delcia and Adele set up an account for donations to help cover his funeral expenses.
At the market we held an 'Ike-a-like' as in 'Dress Like Ike' competition and – if you weren't there – here are a few photos (our winner Robyn Pattison pictured left).
The great news is that, without great fanfare, the local community stepped up to the plate and when we counted the donations (including donations through the week at With Relish cafe) we had a total of $1,176.80. Thank you Wynnum.
Ike's funeral was great – fun if you can believe and a number of people had heartwarming stories to tell of the positive effect he had had in their lives. The guy from the RSL said he had never ever been to a funeral like it. We reckon over a hundred people were there to send off a very special man.
Farewell Ike. You are already missed.