Out and about in and around Wynnum over the past few weeks and you can't help but notice that campaigning for the council elections next year (election date is Saturday 19th March) is already well and truly underway, with signs out and supporters of the two main parties already appearing on street corners and outside local schools.
It is likely to be a close call with incumbent Cr Peter Cumming (ALP) holding the seat at the last election in 2012 with 43.3% of the vote, as against Deirdre Thomson (LNP) who secured 41.6% of the vote. The LNP saw a swing in its favour of 3.8% and ALP suffered a 9.9% swing against. Independent local identity Barry Myatt secured 8.6% of the vote, ahead of Greens candidate Matthew Brown with 6.5%.
Three years on, do you think anything has changed?
We're conducting a quick poll – let us know who you would vote for if the election were held today…
---
Click on the image below to go to the voting page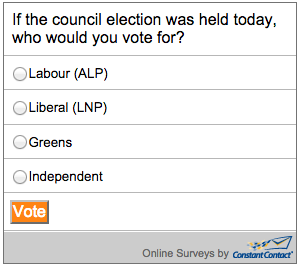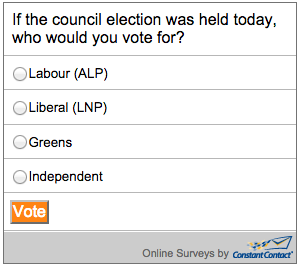 ---
We're sure that both major parties will pull a few rabbits out of hats over the next three months for Wynnum Manly ward voters!
---
[posts_carousel cats=""]