Headlines
Is there a retail resurgence in Wynnum?
Well, if there is, it's official – it's in the Wynnum Herald. This week's paper (on page 3 and in the editorial on page 53) trumpets the revival, with WynnumCentral project co-ordinator David Bateson quoted as describing a roughly 40% drop in vacant shops in the central shopping area.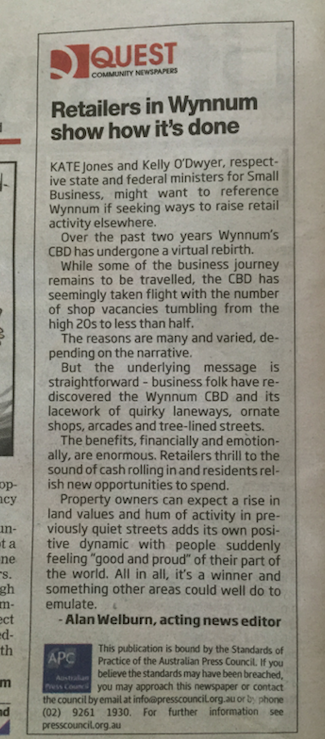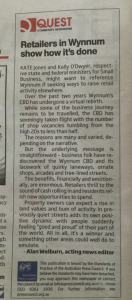 The article also refers to a project yet to be launched to install creative projects and enterprises in current vacant commercial premises. Referred to in the article as 'Renew Wynnum' this in fact refers to a joint venture between Councillor Peter Cumming, CCIQ Brisbane Bayside and WynnumCentral called 'Wynnum Creative Spaces', which is based on the successful Renew Newcastle model. The partners in this project are hopeful of being able to launch this project shortly.
What do you think? Is there a revival on at the moment? Is it sustainable? What types of shops would you like to see that are not currently represented in Wynnum Central?
---
[posts_carousel cats=""]