Jon Petie of Retirement Designs in Bay Terrace in Wynnum has been recognised by Charter Financial Planning as their 'State Adviser of the Year'.
In presenting Jon with the award, Charter recognised Retirement Designs' outstanding compliance record (a continuous 'A' rating from the Charter audit program and in 2014) and their completion of the requirements to become a Certified Quality Advice Practice, a recognition of their business policies and procedures.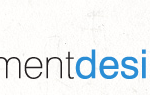 Always community minded, when it was announced that Charter in Queensland would be joining the AMP Cancer Council Pro Bono program, Jon was the first to contact and register his interest to assist (and Jon and Retirement Designs are also founding members of the WynnumCentral community program).
Jon was also recognised for his contributions to his peers, as a long serving member and contributor with the Authorised Representative Association. As part of this commitment he has served on the ARA Board for six years and prior to this, for four years he was the chairman of the ARA Summit/Wealth committee.
Congratulations Jon!