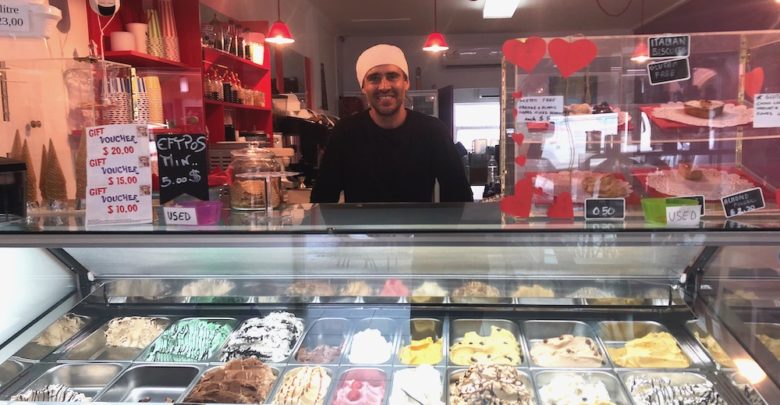 As reported in the Wynnum Herald recently (Thursday 5th April p10), popular Wynnum Central gelato shop Matilda The Art of Gelato celebrated its first birthday recently – on 24th March. The owners, Rudi (pictured) and Isabella, named the shop after their elder daughter – Matilda – when they opened a year ago.
Since then they have cemented a reputation for the tastiest Italian ice cream and gelato – all of which is made fresh on the premises using Italian and locally sourced ingredients.
WynnumCentral popped into the shop recently to congratulate Rudi and Isabella and asked what their most popular item was…
"It's definitely our Nonna's (grandmother's) Cake, made from yoghurt, soft cheese, strawberry sauce and mashed up biscotti" said Rudi.
It will also not surprise you to know that they serve a mean Italian coffee too!
Matilda The Art of Gelato are members of Wynnum Business (and supporters of WynnumCentral)