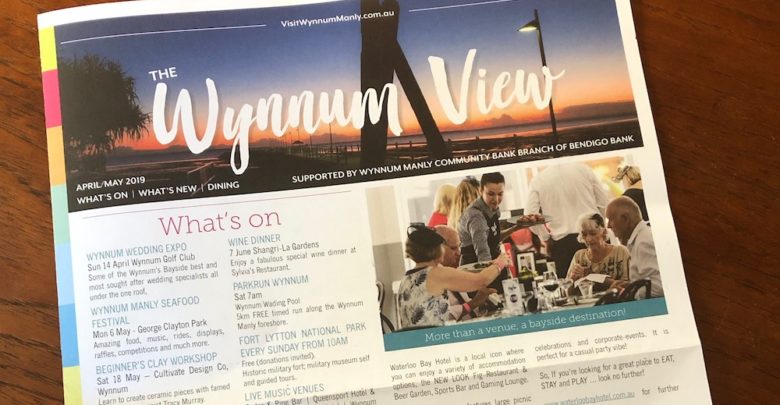 If you live in Wynnum, you may well have received your very own copy of the April/May edition of The Wynnum View. The four page quarterly guide gives you a quick summary of what's on, local dining options in Wynnum, where to shop and some local news, including some sleep tips from Geoff Brearley from Bayside Sleep Health for those who struggle to get a good night's rest.
If you haven't already got your copy, you can pick it up from a number of locations in Wynnum, including the library and local retailers. Thanks to the support of the Wynnum Manly Community Bank branch of Bendigo Bank, The Wynnum View has been distributed free of charge to 5,000 local households.
You can also access information on what's on locally at VisitWynnumManly.com and read the latest Wynnum View online at issuu.com.
Visit Wynnum Manly, publishers of The Wynnum View, are members of Wynnum Business (and supporters of WynnumCentral)