Councillor Peter Cumming has revealed more details in his newsletter on the new Wynnum library development in Florence Street.
The library – situated on the first floor above a new Woolworths supermarket – will be very well equipped, with three times the space of the current library (2003sqm) as well as a 300sqm outdoor terrace. Three library meeting rooms will be available, which, when combined, will be able to accommodate meetings for up to 200 people.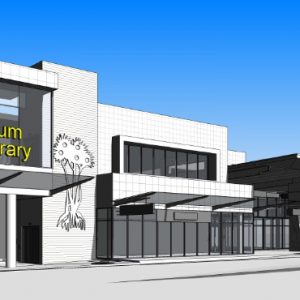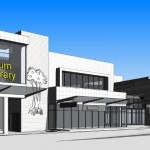 The new library will also incorporate new technology in the form of RFID chips (so borrowers can check in and check out items themselves), free wi-fi inside and out and full disabled access.
The new supermarket will have 200 car parking spaces (162 of which will be underground) and will be joined by two other outlets – a bottle shop and cafe.
The new facilities are expected to open in April or May next year.
---
[posts_carousel cats=""]