Headlines
Most normal man on the planet lives in Wynnum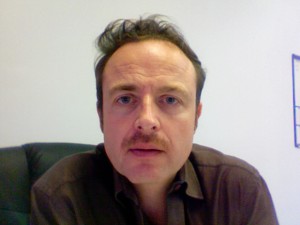 Well, according to Google anyway. Local resident David Bateson was surprised to find some unusual activity on his business website when he checked his Google Analytics stats. He saw around a thousand hits on the site, but no pages visited. When he checked the key words people were typing in on Google to get to his site, he found the phrase 'normal men' was very popular.
Curious to know what was going on he then Googled 'normal men' himself and was somewhat surprised to find a two year old photo of himself staring back at him in the images section.
"I couldn't believe it. For a short while I thought I was getting 'personalised' results from Google, but I checked around with a few people and, no, everybody was seeing that picture of me." said David.
Since then David has spoken to a couple of colleagues in the internet game and worked out that a single inclusion of the phrase 'normal men' in the blog post where the photo features is probably the reason. But it still baffles the internet experts, "that can't be the whole reason" said one.
"Fame, even of the Google variety, is fleeting. In any case everyone's looking at a photo of me that is at least two years old. I'm probably not a normal man anymore." he said.