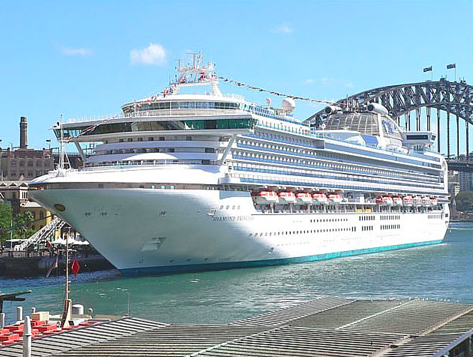 Did you know that next week is National Cruise Week? Neither did we.
Of course WynnumCentral Bronze Sponsor helloworld are all over it and have organised a range of special cruise deals for their customers with a number of the major cruise lines.
To explain all of the options and deals available, they are holding a Cruise Information Evening in Wynnum on Thursday 4th September. Princess Cruises, P&O Cruises, Cunard, Oceania and The Cruise Team will be coming along to the event, with The Cruise Team able to help with information on cruises with Royal Caribbean, Celebrity Cruises, Carnival and MSC.
And if you're interested in river cruises, APT and Tauck will also be coming along.
Cruising has become very popular in the last few years – if you've never done any cruising before (and even if you have), the evening is a great opportunity to find out more what's on offer around the world.
Cruise Information Evening
When Thursday 4th September 4pm-7pm
Where Casa di Louie restaurant 116 Bay Terrace Wynnum
RSVP Adele Powell 07 3393 4000 or [email protected]
(light refreshments will be available)