Once again we return to that old chestnut – parking in the Wynnum Central shopping area. Here is the link to an article we ran on the issue back in 2013 and, on re-reading we realise almost nothing has changed in nearly three years. We can still find parking relatively easily within a very short walk of whichever shop we are visiting.
The one change is that Brisbane City Council has removed the public parking signs (the white 'P' on a blue background – pictured above) pointing down the alleyways, since most car parking spaces in these alleyways are in practice reserved for specific shops, and so are not truly 'public'.
Councillor Peter Cumming addressed the parking issue in the winter edition of his Wynnum Manly Ward News. Acknowledging that there is no general agreement on whether parking is or is not an issue in Wynnum Central, Cr Cumming announced that Brisbane City Council has provided budget funding for a new car park on the site of the new Wynnum Community Centre on the the Charlotte Street side, although no date has been set for this car park to open.
In the meantime Cr Cumming points out that there are now 200 spaces at the site of the new library and Woolworths in Florence Street for shoppers and library visitors.
Cr Cumming is also keen to hear feedback from the community about current parking arrangements, asking the following questions…
Do you support extending the two-hour on-street limits to three hours or longer?
Do you support council encouraging business owners and their employees parking in the proposed new Council carpark on Charlotte Street?
Do you have any other ideas on improving the parking situation in Wynnum Central?
You can respond via phone to the councillor on 07 3403 2180 or via email to [email protected] by 5pm Friday 2nd September.
Alternatively complete our survey (4 quick questions – takes less than 1 min) by clicking on the button below and we'll pass the results on to Cr Cumming…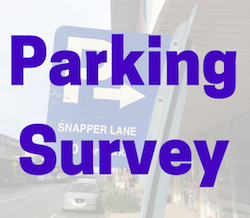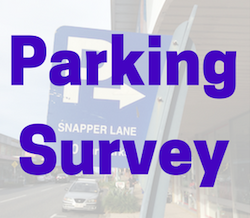 ---
[posts_carousel cats=""]