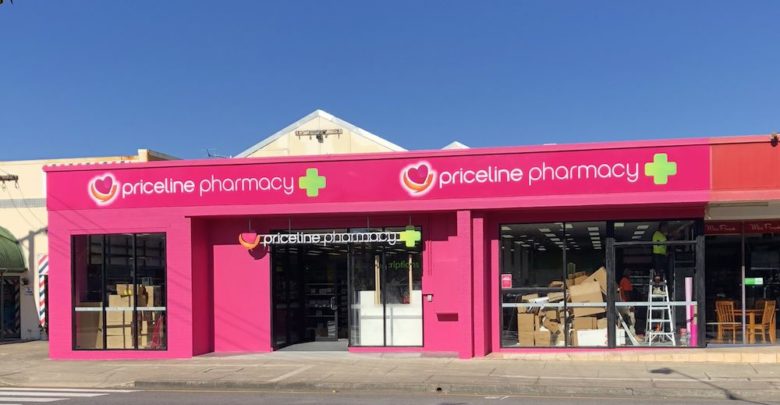 The site of the old Eagle Boys Pizza and Blockbuster Video reopened last Friday as a Priceline pharmacy. The bright pink new building joins the bright yellow Chemist Warehouse near the corner of Edith Street and Tingal Road. WynnumCentral's understanding is that the opening does not technically represent the opening of an extra pharmacy, simply a relocation and rebranding of the pharmacy that was previously based in the Wynnum Shopping Centre (where the IGA used to be).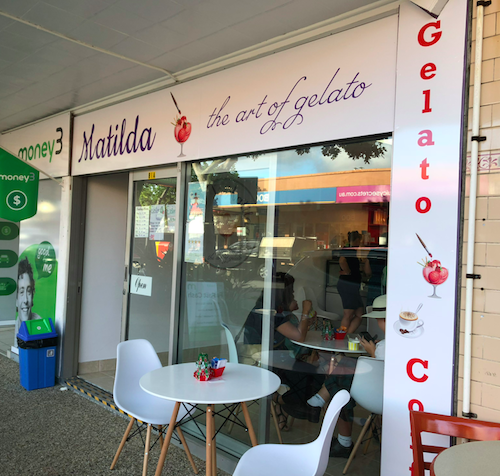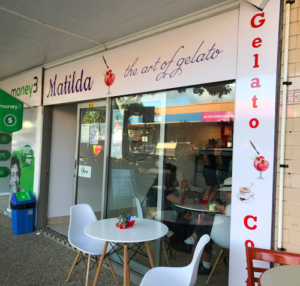 The opening of the new pharmacy follows on the heels of an influx of recruitment agencies into retail units in Wynnum Central, cementing a retail mix now based around pharmacies, medical centres and recruitment agencies alongside gyms, hairdressers, coffee shops and op shops.
What's missing is a true entertainment offering – that is a reasonable number of cafes, bars and restaurants open in the evening and at the weekend (although of course there are some notable exceptions for example Cedar & Pine bar in Bay Terrace and Matilda The Art of Gelato – pictured left – in Edith Street), as well as a general retail offering open longer hours at the weekend. The lack of longer weekend opening hours gives locals no choice but to shop elsewhere after around 1pm on a Saturday.
What do you think? Do you agree with our assessment?