The Spring edition of The Wynnum View is out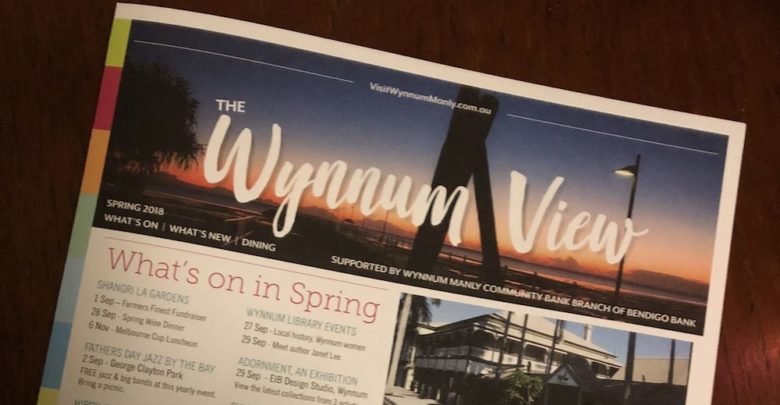 The Spring edition of the Wynnum View is now out. Featuring information on what's on in September and October as well as a 'what's new' section and 'foodie news', the four page guide will be distributed to five thousand Wynnum households, with a further two thousand going to Wynnum cafes and retailers and medical centres, as well as the library and the Visitor Information Centre (in Manly). See the article on the first edition here.
If for whatever reason you have not received your copy, WynnumCentral has a small supply which we are happy to mail out, along with two Wynnum colourband car stickers for just $5 – go here if you'd like us to mail you a copy.