Headlines
Republic suggests the perfect gift for the person who already has everything
The Republic of Wynnum is suggesting that instead of giving something to the person who already has everything, why not make him or her something – by bestowing an aristocratic title on them.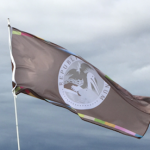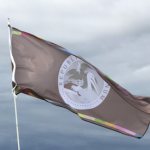 As we edge closer to Christmas and that elusive gift is nowhere to be found, perhaps helping them join the nobility is the way to go. And now that the current PM of Australia has made it pretty hard for this to happen – in Australia anyway – Wynnum may now be the only place on the mainland this is still possible. The Republic has also just launched a special 'arrangement' for Christmas – once a title is purchased at full price, there is an option to buy further titles at half price.
Certificates of Title can be emailed out by Christmas if ordered by close of play on 23rd December, although passports will not arrive before the big day, says the Republic in a recent briefing to citizens.
If this is the perfect last minute gift, make haste and visit this page on the Republic's official website…
http://www.republicofwynnum.org/honours/apply-for-your-title/
image credit: https://en.wikipedia.org/wiki/Nobility
---
[posts_carousel cats=""]