Headlines
Surge in aristocratic titles for Republic expected in run-up to Christmas
Government officials from the Republic of Wynnum have indicated they expect a rush on aristocratic titles as people wonder what to get their friends and relatives for Christmas.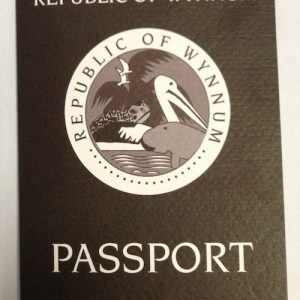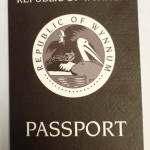 "We've already had one title bought by someone as a Christmas gift for a work colleague, and we expect we'll have quite a few more aristocrats by the time Christmas is over." said a spokesman for the Republic. "With titles from as little as $25 it's an affordable gift – maybe too affordable."
Hinting that prices may go up next year, the spokesman added that they would be able to process applications and get official certificates out via email up until 24th December, although there would be an earlier cutoff if people wanted their aristocratic passports by Christmas Day.
Fervent Republicans may also be interested in getting a full size Republic of Wynnum flag (pictured above) as featured recently in the Wynnum Herald and at the Twilight Market. These will retail at around $125.
PS aristocratic passports are purple in colour – as opposed to the standard brown passport pictured above – and are inscribed by the Republic's resident calligrapher. They are posted out to new aristocrats, as opposed to standard passports which must be picked up from passport offices in Wynnum. More information on the Republic of Wynnum's official website.
---
[posts_carousel cats=""]