Headlines
Sushi coming to Bay Terrace
…and then we can tick another one off the wishlist!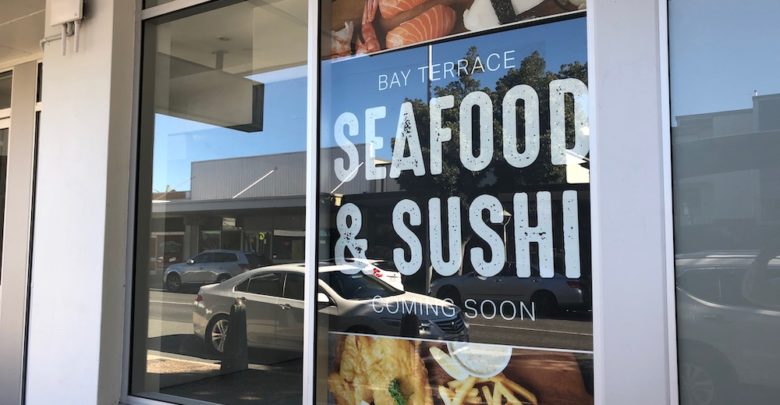 Hot on the heels of the announcement of the new Bucket & Spade bar, and located right next door to it, you may have seen the sign in the window announcing the 'seafood & sushi coming soon'. The new spot will be called Bay Terrace Seafood & Sushi and the prospective owners already have their Facebook page up.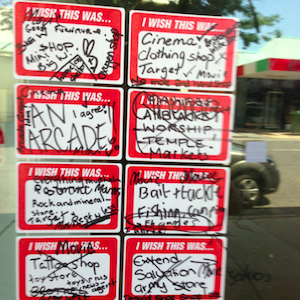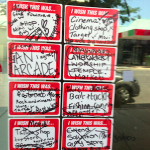 Back in 2014 we asked local residents to tell us what shops they would like to see in Wynnum based on suggestions written on stickers (pictured) in empty shop windows (Shop survey: Cinema comes out top again) and number 3 on the list was – you've guessed it – a sushi bar.
As a matter of fact, if you read down the top ten in the survey, we either already have or will shortly have six of these. The only ones missing are tapas bar, delicatessen, mexican restaurant and boutique beer cafe. And we may be getting a boutique beer cafe (well a microbrewery) pretty close by soon too!