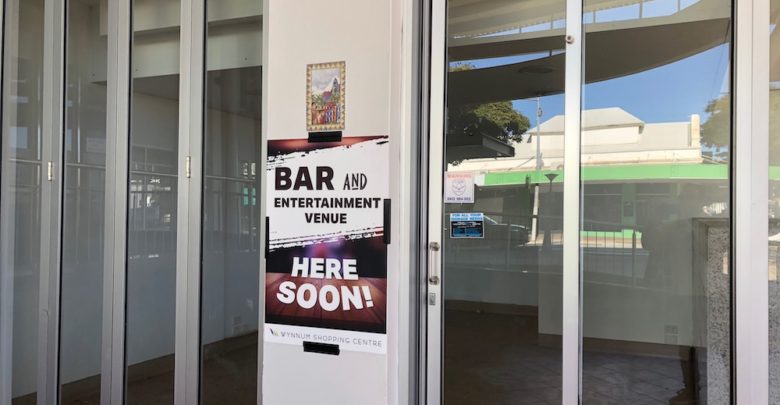 Those with a keen eye would have noticed the signs going up in the windows of the shop units on the Bay Terrace side of the Wynnum Shopping Centre, one of which says 'Bar and entertainment venue coming soon'. As reported in the Wynnum Herald (Thu 4 Jul p3) the new bar is being opened by Wynnum-based Zoe Baxter and will be called, appropriately given the location, the 'Bucket & Spade'.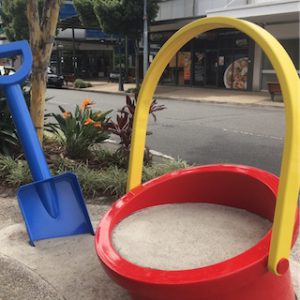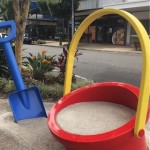 Unsurprisingly, the new bar's theme will be seaside-focused plus it will be licensed for 60 people.
Many Wynnum residents have been waiting for Bay Terrace to develop more fully into a food and entertainment precinct, with the recently announced Vietnamese restaurant, the new cafe/restaurant in the Enclave development and a new seafood/sushi bar opening up right next to the Bucket & Spade.
All of this will add to the entertainment options for visitors to the cinema complex when it opens.
We are also pleased to see that Brisbane City Council under the new Lord Mayor Adrian Schrinner is acknowledging some of the challenges faced by suburban shopping strips – in the last Budget Newsletter the Council announced it is putting $14.2M behind a scheme to help local businesses and to rejuvenate suburban retail precincts, and $2M to fund a 50% cut to footpath dining fees and food business licence fees. Hopefully this will lead to more cafes and bars in Wynnum Central!
Check the Bucket & Spade Facebook page for updates.