Headlines
Swap a box of cereal for a cup of coffee next Tuesday
Cereal for Coffee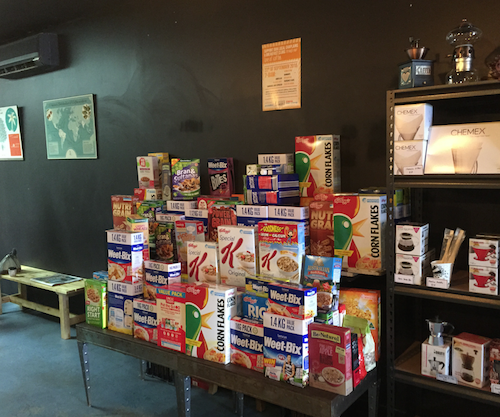 Next Tuesday 18th September the Cereal for Coffee cafe event is happening where you can take a box of cereal into your local cafe and get a free cup of coffee. Proceeds go to local schools and breakfast clubs to make sure that less children go to school hungry in the morning. Statistics indicate that as many as one in five schoolchildren in Australia go to school without having breakfast – that's three children in every class – sometimes due to their family situations and sometimes by choice.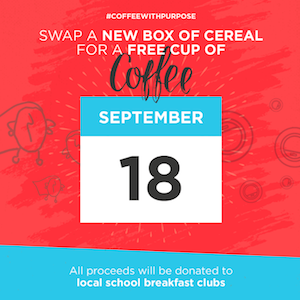 This has a negative effect on their ability to learn, with kids who haven't had breakfast being lethargic in class and finding it more difficult to concentrate and some having difficulties learning and showing behavioural issues. It's been estimated that two hours of learning time are 'lost' every day by a schoolchild with an empty stomach in the morning, which is the equivalent of losing out on 14 weeks of learning through the school year.
The Cereal for Coffee project was setup to combat this problem. Although it originated in Wynnum several years ago and was set up by local residents Phil and Samara Sargeson, it is now a registered charity (so gifts are tax deductible) and has expanded considerably, now feeding on average 1,100 kids every week.
You can check their website here to see if your favourite cafes are taking part on Tuesday…
https://cerealforcoffee.co/2018-cafe-event
In Wynnum you can grab your free coffee in exchange for a box of cereal at…
Monty's Place (Glenora Street)
The Coffee Club (Bay Terrace)
With Relish (Edith Street)
Capacillios (Florence Street)
Pelicans Nest (The Esplanade)