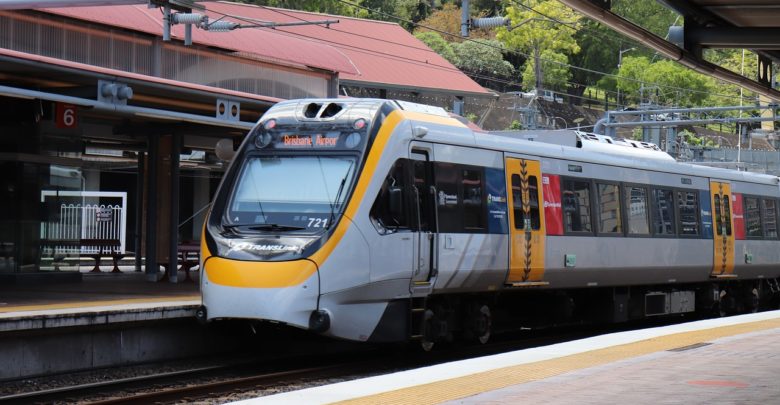 Trains
The first bit of big news regarding trains is that it looks like things are moving forward (or at least in a forward direction) with the Lindum rail crossing. You may well have received a letter from State Member for Lytton Joan Pease asking for feedback on the crossing via a survey you can access at https://www.tmr.qld.gov.au/lindumstudy. There is also a series of community feedback sessions, all at Lindum station…
Thu 21 Nov 4pm-6pm
Sat 23 Nov 9am-11am
Tue 26 Nov 6.30am-9am
The public consultation phase closes on 28th February 2020.
The second bit of big news is that there are some 'free train travel days' coming up on all Citytrain lines, ie all services on the Gold Coast, Beenleigh, Caboolture, Ipswich/Rosewood, Springfield, Cleveland, Doomben, Ferny Grove, Shorncliffe, Sunshine Coast and Redcliffe Peninsula lines, plus Airtrain. The days are consecutive Mondays 25th Nov, 2nd Dec, 9th Dec (there was also one this Monday gone). The generosity of Citytrain was to "thank customers for their loyalty as Queensland Rail worked to restore services earlier this year".
On these days there is no requirement to touch on or touch off travel cards.
Automobiles
As reported recently in the Wynnum Herald, parking may become a slightly bigger issue in Wynnum since the introduction by council of a new way of checking if people have overstayed the limit on parking spots.
The new approach involves no parking attendants as such, simply a 'drive-by' by a council van, where a photo of a parked vehicle is taken. Another drive-by later is able to check whether the parking limit has been exceeded without the vehicle having to stop – this system is called 'Vehicle-mounted Automatic Numberplate Recognition'.
This new focus on parking limit enforcement in Wynnum Central could be a bit of a shock for some drivers. There is a much underused – and free – parking facility behind the Community Centre in Florence Street, plus there are other – undercover – options, such as the car park underneath the Woolworths/Library complex.
This article originally published 20th November 2019.
Image by RowanLifts from Pixabay