Headlines
Twilight Market – music, food… and suitcases
This Saturday's Twilight Market is shaping up to be an eclectic mix of food, music and suitcases.
Suitcase Rummage
This time we're inviting anyone who wants to bring down a suitcase of things they'd like to 'move on' down to the market. Our suitcase rummage area will be near the Wynnum Manly Loan Office and the Crystal Rose Gallery at the north-east (Bay Terrace) end of Edith Street. $10 for suitcase spot (1sqm) – maximum 10 spots available. Book your spot by emailing [email protected] (first come best dressed basis).
Music
We've got a great line up for you this month…
3.30 Felicity
4.15 Nikki Gross
5.10 The Fugitive and the Vagabond
6.00 Shapeshifter
7.00 Revelation Groove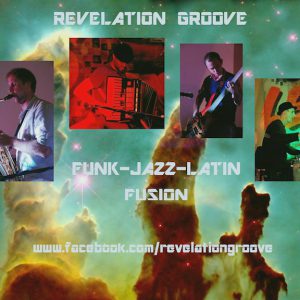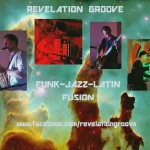 Revelation Groove
Are a latin-jazz-funk fusion band playing original music, including tango-jazz numbers and rock. The band features Remi Forcet on accordion and keys, David Hall on saxophone, La Agar on drums and Gerry Stancombe on bass. Their influences range from Piazzola and Nina Simone to Herbie Hancock and Miles Davis. Revelation Groove played at Fete de la Musique Wynnum and were very popular.

Shapeshifter
An all girl trio…
Kara-Mia (aka Karen Anderson) Brisbane Singer/Songwriter/Lead Vocalist/Guitar/Ukulele
Connie Di Dato Bass Guitar/Bass Ukulele/Vocals
Meg Geering Percussion/Vocals/Film Maker
Shapeshifter sing mainly original songs written by Kara-Mia, together with a few covers from other Brisbane songwriters and a few popular songs or songs sourced from other eras. They play around Brisbane and on the North to the South Coasts, and Kara-Mia and Connie also sometimes perform as solo artists. They play an eclectic mix of genres from folk to jazz and blues and tend to choose to play covers that have a little bit of spice and naughtiness about them.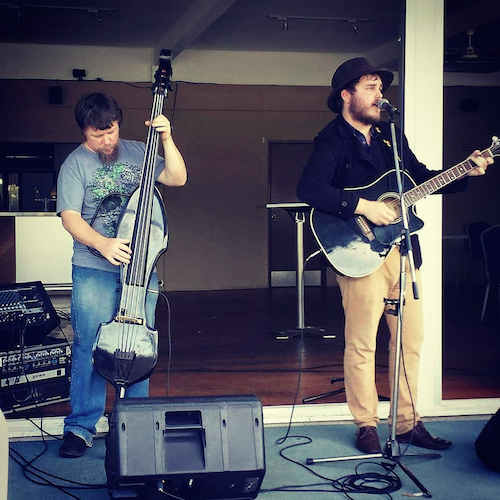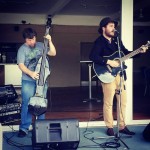 The Fugitive and the Vagabond
Inside bars, stalls and music halls, The Fugitive and the Vagabond bring stories of hard times, old souls and countless roads rolling on. Together, the Brisbane based duo of Michael Shay and Jordan Merrick have turned heads amongst locals and industry professionals alike with their unique blend of story and rhythm. After a string of successful gigs across Brisbane and the Sunshine Coast, Fugitive and the Vagabond are preparing to launch their debut EP- The Lonesome, to be released 16th August 2015.
 Through inspirations stemming from religion, corrupt governments and a rare beauty ready to break your heart, their music captures the vibes of early blues and folk, and is set to play a part in the revival of the Brisbane music scene.
…plus an array of buskers (depending on who turns up!).
Food
We'll have a great range of hot food for what's shaping up to be a 'fresh' night – at least ten food stalls, including Asian food, Fijian curry, German sausages, Indonesian satay, Latin American, American hot dogs, Dutch pancakes, spiral potatoes and the old favourite – a sausage sizzle. And plenty of places to get a hot (or cold) drink.
Plus of course we'll have a range of interesting and diverse market stalls (check listing here) and… the animal farm!
Image credit: https://pixabay.com/en/luggage-stack-vintage-boxes-old-646311/