Headlines
Want to be a prince or a lord? Or a princess? Now's your chance
The Republic of Wynnum has recently launched a 'cash for honours' program to recognise people who support the new country in its aim to turn the centre of Wynnum into a "vibrant shopping and entertainment hub" for Australians and other international tourists.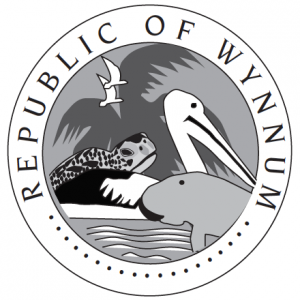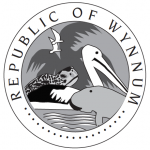 From $25 to become a prince or princess, up to the heady heights of becoming a 'Lord' or 'Lady' (at $95 a pop), all new aristocrats receive a special aristocratic passport – purple as opposed to regular brown – and a certificate of title, which we presume they can hang on the wall.
All titles will be 'of Wynnum' (eg Lord John of Wynnum) and the republic states that the titles will not be recognised outside the country. New members of the Wynnum aristocracy will be able to choose their own 'aristocratic name', and titles can be bought online on the Republic's website –
http://www.republicofwynnum.org/honours/
What do you think? Will you be getting a title for yourself, or any of your relatives or friends?
Media Coverage
As featured on Channel Nine News…
Here's the Republic's news release in full:
---
New republic announces cash for honours program
The newest nation on the planet, the Republic of Wynnum, has today announced the launch of its 'cash for honours' program.
Bringing together the best of feudal tradition and new 'republican' thinking, the Republic of Wynnum cash for honours program reverses the way that honours work in other parts of the world.
In the Republic, the only way you will be able to claim a title like 'prince', 'earl' or' knight' will be to pay for the privilege. For example, to become a prince the fee is just $25, and for this fee you receive a specially inscribed Republic of Wynnum passport* (which is an aristocratic purple as opposed to the standard brown), plus a certificate authenticating your new title.
Many other titles are available and fees for all of these titles are set out on the Republic's website. Becoming an aristocrat is simply a process of filling out a form and paying the appropriate fee. Titles are only recognised in the Republic of Wynnum.
This approach avoids the problems inherent in other countries (including our neighbour Australia) of criticism of appointments and occasional scandals regarding the suspicion of cash being paid for honours. In the Republic we welcome cash for honours.
"The Republic does not have a tax base at the moment, and the good news is that the revenue from the cash for honours scheme will allow us to undertake our ambitious cultural and infrastructure projects for the Republic." explained a spokesperson. "Our focus is on making the Republic a tourist destination for Australians as well as visitors from around the world and turning the centre of Wynnum into a vibrant shopping and entertainment hub."
Revenue will be directed towards events such as the current twilight markets and other events and programs yet to be announced.
*standard passports are free of charge and can be picked up after completing a one page application form at one of twenty three Passport Offices in Wynnum listed on republicofwynnum.org.
About Wynnum
The Republic of Wynnum declared independence on 12th November 2014. It incorporates the suburbs formerly known as Wynnum and Wynnum West. These suburbs combined have a population of around 24,000. The neighbouring suburbs of Lytton and Port of Brisbane share the 4178 postcode with Wynnum and Wynnum West, but are not currently included in the new nation, although they are welcome to apply. If the Port of Brisbane does apply, the name will change to the Port of Wynnum. Two islands in Moreton Bay, St Helena Island and Green Island are also welcome to apply to become a part of the new country, as well as Lamb Island, which considered seceding in 2013.
For more information, visit www.republicofwynnum.org, email [email protected] or call +61 7 3040 1972.
---
Image credit: http://en.wikipedia.org/wiki/Earl_of_Harrington