A couple of Wynnum Central retailers have changed hands in the past few months – Bay Blends has changed hands with founder Jo Butterworth heading overseas, and Perry's Fruit Market in Tingal Road also has new owners Julie Innes and Myf Cottis who are looking to bring a new healthy spin to the 45 year old Wynnum business.
The Indie Vibes clothing outlet has also moved out of their small shop at the Bay Terrace end of Edith Street into more space at the former bead shop towards the Tingal Road end.
Although WynnumCentral understands that an op shop will be moving into the old furniture shop in Edith Street soon, there are still a number of vacant shops in Bay Terrace, particularly in the strip between Edith Street and Florence Street. What sort of outlets would you like to see opening here?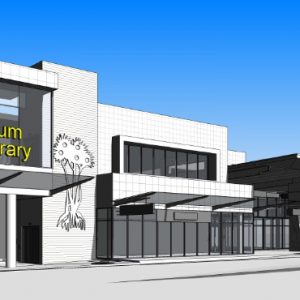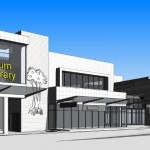 And according to the Wynnum Herald, the opening of the new library in Florence Street, due on 24th May, will be celebrated with a community event on Saturday 28th May. More info here…
http://www.couriermail.com.au/questnews/southeast/brisbane-wynnum-library-and-woolworths-to-open-bigger-than-carindale-library/news-story/14f6cd3ba96980e1f3ae7e53e8b27538
And finally… The Footy Show came to Wynnum last week, and interviewed a few people on the street. The new bucket and spade sculpture got a viewing, and one of the locals declared that the best thing about Wynnum was… the pub. Do you agree?
PS not strictly "in the street", but not far away ABC Gardening Australia QLD host Jerry Coleby-Williams will be hosting an open day at Bellis, his Wynnum house and garden on Mother's Day weekend 7-8 May. More details here…
Bellis Open Day, Mother's Day Weekend, 13 – 14th May 2016
---
[posts_carousel cats=""]