The one noticeable change for the better is the increase in the number of ladies fashion shops in Wynnum Central. There is a very new fashion outlet that has opened in Bay Terrace in the spot where a real estate agent and most recently a training company was based, called Sobidah. We've not yet been in, but understand the shop is now open.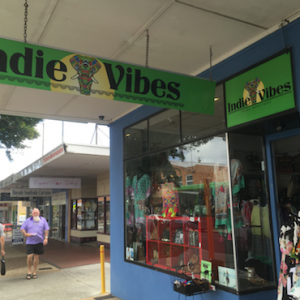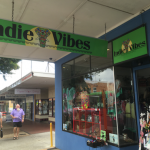 Sobidah joins existing ladies fashion outlets Got-A-Go boutique, Juicy Secrets and Indie Vibes, previously called The Hippie Shop, all in Edith Street. Indie Vibes (pictured), owned and run by Christina, stocks a range of natural fabric clothing sourced from as far afield as India and Nepal, including clothing by Kalypso7 and Lula Soul.
You can also get some great men's fashion from WynnumCentral Member DBS Menswear, but we can't help thinking that another men's clothing shop would give Wynnum Central shoppers a little more choice, and help establish a small fashion retailer hub in Wynnum (by all accounts there use to be another menswear retailer in Wynnum a long time ago).
DBS Menswear has been in Wynnum for a long time, in fact is celebrating its 70th birthday this year. Happy Birthday DBS!
We may also be getting a bakery back in Wynnum Central. There is a sign in the window of Solo Pane bakery (previously Oliver's Bakehouse and before that Not Just Bread). The new outlet will be called Golden Baguette Bakehouse. We look forward to it opening.
And finally… the new street art installation is on its way (section of footpath being made ready pictured). According to our sources it's going to take quite a long time to install and in the meantime the road is getting closed off every night – causing some consternation from the evening food retailers in Bay Terrace. Does anybody know when the official unveiling is?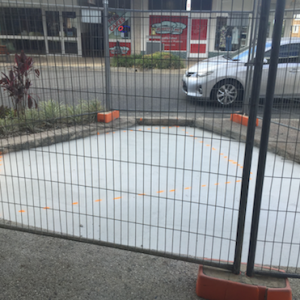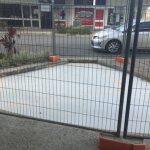 ---
[posts_carousel cats=""]