Here's a short pictorial update on a few new arrivals and moves in Wynnum Central, just you haven't been in recently. The big open secret of the past few months is the Chemist Warehouse move from its old digs in Bay Terrace to the old Commonwealth Bank building at the south west end of Edit Street. The move only officially happened at the beginning of this month and once they'd painted the building you instantly realised why they made the move – a bright yellow building is much better, and cheaper, than a big billboard. And they've now got a car park behind Subway Sandwiches for their customers.
It looks like McCarthy's Jewellers in Edith Street (below left) is not set to open again any time soon – there's a for lease sign in the window. As McCarthy's shuts, round the corner in Florence Street EIB has just opened and Eugene is a jeweller by trade, so you'll just need to walk 50 m to get over to EIB.
If you want to grab a kebab and were wondering where the old kebab shop in Bay Terrace had gone, you don't have to look far – it's moved over the road next to the Thai restaurant into a brand spanking new place (above right).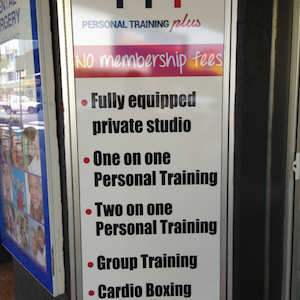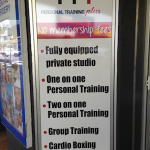 And Wynnum now has a variant on the gym theme – a 'personal training studio' in Bay Terrace called Personal Training Plus (left). It's not open to the public as such but is available for bookings for personal or group training and cardio/boxing classes.
Finally, WynnumCentral is the proud owner of a brand new bright orange Lamborghini Aventador. Unfortunately you're unlikely to see it driving around Wynnum as it's only 20cm long, but it's great for chasing the cat. Bought for an absolute bargain price ($9.95) from Creative Treasures in Florence Street. When we were there there was still a beautiful red model on the showroom floor…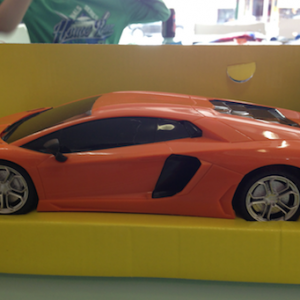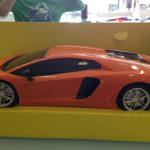 PS and finally… some photos from the launch of the EIB studio in Florence Street at the weekend: