Apart from the Twilight Market of course!
Lota State School Fete
In the morning there is the Lota State School Fete 8.30-3.30 (and if you're a Time Lord you can just make it to the kickoff of the Twilight Market which is on 3.30-8.30 – look at that for symmetry!). More info…
https://lotass.eq.edu.au/Calendarandnews/News/Pages/Date-Claimer.aspx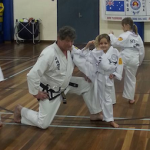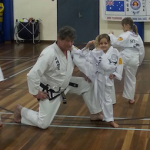 Womens Self Defence Workshop
At Wynnum State School (Boxgrove Ave) in the auditorium 1.30-3.30 (again Time Lords can still get to the Twilight Market, with their new found skills). Entry is by gold coin donation and funds raised go to Bayside Awareness & Safety Education (BASE). To book in call Jonathan on 0427 073597. Minimum participant age 12 (anyone in Year 6).
Wynnum Shops open during the market
We have what we think is a record number of the shops in Wynnum opening up longer hours to be a part of the market. Here's who will be open… (some have even got special market deals on – see below).
PS most WynnumCentral Members are also Passport Offices for the Republic of Wynnum, so you can become a citizen while you're at the market.
Outlet
Open Until
Street
WynnumCentral Member?
DBS Menswear
4pm
Edith
y
Forever Nails
4pm
Edith
Got-A-Go
4pm
Edith
Bricks on Kids
5.30pm
Edith
Dolls & Doilies
5.30pm
Bay
Colossal Cafe
5pm
Edith
Frenchies
5pm
Bay
y
Links Cycles
5pm
Edith
Solo Pane Bakery
5pm
Edith
Vinnies
5pm
Edith
Indie Vibes
7.30pm
Edith
Bayside Florist
7pm
Edith
y
Wynnum Nails
7pm
Edith
River City Sewing Machine Centre
7pm(sale on)
Edith
y
Crystal Rose Gallery
8.30pm
Edith
y
New Wave Cafe
8.30pm
Edith
Bay Blends
8pm
Edith
y
Jolida Bakehouse
8pm
Edith
Subets
Late (Men's cuts $15
Ladies cuts $25)
Edith
y
Cedar & Pine
Midnight
Bay
y
---
[posts_carousel cats=""]