What's On in Wynnum Central?
Well today is of course the Twilight Market from 3.30-8.30 today in Edith Street. Here's the flyer talking about everything that is going on (at the market and generally)…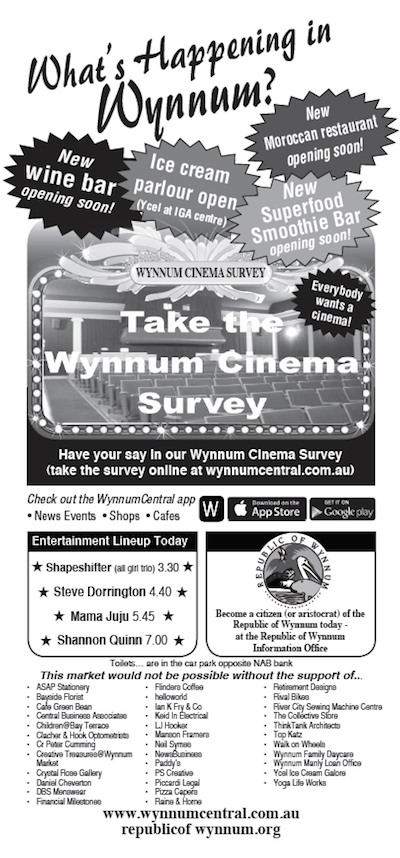 Being Valentine's Day, it's just as well that WynnumCentral member Bayside Florist will be open longer hours than usual so you can pick up a bunch of flowers for your Valentine while you are at the market! And if you are still hunting down last minute gifts for him or her, check out some of the other members of WynnumCentral…
DBS menswear – some bargains to be had in their Summer clearance sale (see below)
Crystal Rose Gallery
The Collective Store
Wynnum Manly Loan Office
…or maybe just an ice cream at Ycel Ice Cream Galore!
Other businesses will also be open longer hours at the market, including The Hippie Shop and Jolida Bakehouse.
And if you visit the information office of the Republic of Wynnum, you'll also find out about how you can win an aristocratic title (more info here). We'll see you there!