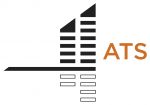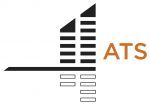 Long Business Description
PO Box 127
Wynnum Central
4178
ATS Accountants educates businesses to excel.
Business advice should be more than examining financial performance and cashflows; we partner with business to analyse all elements of its operation, reflect on performance and adapt to improve outcomes.
Quarterly and annual financial accounts, business activity statements, and tax returns measure historical performance. Business tools (including Cashflow Story, Power of One, WITY, KPIs, and metrics) enable business to set goals and develop a roadmap for business growth, efficiency gains and increase profits.
Contact: Phil & Merelyn Schodel
Business Website Address: http://www.atsaccountants.com.au/
Business Phone Number: 07 3893 1514
ATS Accountants are Members and Silver Sponsors of Wynnum Business.

Long Business Description
"We help family businesses and individuals increase their profits and wealth and achieve their full potential through structuring their business building financial systems, tax advice, financial analysis and finance advice"
ADDRESS 182 Bay Terrace Wynnum QLD 4178
TEL 0411 865695
WEB https://financialmilestones.com.au/
Financial Milestones is a Silver Sponsor and Member of Wynnum Business.