Headlines
Who is Little Gnome? We have the answer…
Much secrecy has surrounded the arrival of Little Gnome in Wynnum (see our previous article here). People have been asking and WynnumCentral hasn't been able to shed much light on the mystery… until now.
Little Gnome will be Wynnum's new book store, coffee shop and meeting place, opening its doors on Saturday 30th May where Paddy's used to be at 5/66 Florence Street.
Little Gnome will specialise in local and Australian self published authors and in addition will stock a cross selection of art, travel, philosophy, fiction and non fiction, children's and young adult (YA) books.
They will have adult colouring books, a small selection of retro style games and will sell drinks and chocolates, cakes and cookies. The tables will have conversation starter cards, board games and Little Gnome will be playing chess every day!
On offer will be Tielka Tea and Montville Coffee from the Sunshine Coast, as well as an array of cakes, cookies and chocolate.
In the evening, Little Gnome will be a meeting place for a book club, writing and music workshops and debate nights. The shop will also be available for private hire and will operate on a BYO basis.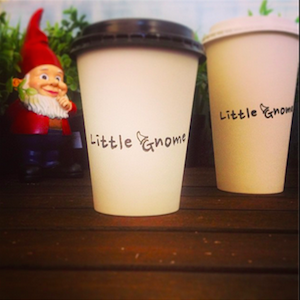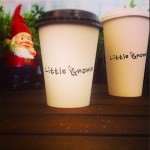 Who is behind Little Gnome?
We can now reveal that the owners are Belinda (Bel) Ellis and her son, Jack Le Roux, neither of whom have run a bookstore before, but they are both book lovers!
Bel has run, and continues to run, a home-based sound, stage and entertainment hire business, called JLR Sound Hire. Offering her services as a sound engineer mixing bands and PA hire for parties, bands, weddings and community events. Business savvy, she has always wanted to run a small coffee shop and saw that Wynnum was lacking in new book stores.
"We want to bring back the art of conversation and will have "conversation" starter cards and board games ready for people to play and strangers to meet." says owner Belinda Ellis. "While we do have BayBooks who deal in secondhand books, we think the Bayside community needs a place like this."
Jack (age 20) is a bookworm, with his favourite author being Matthew Reilly. He loves fiction and history books and has been training hard for the past six months to become the best barista there is. Ironically though, Jack doesn't drink coffee but after taste testing so many, he appreciates the taste of the Montville brand and is now a coffee addict (or a gnomeaddict maybe).
And as for Little Gnome? Well, let's just say he's the only gnome in the store and if you can find him and "steal" him to take away on a holiday… just make sure you send plenty of holiday snaps to Little Gnome's Instagram and Twitter accounts (@gnomeaddict) and their facebook page, www.facebook.com/gnomeaddict)
The Skinny
Opening date: Sat 30th May
Opening hours:
Monday – Wed 5.30am till 5pm
Thursday and Friday 5.30am till evening
Saturday 5.30am till 4pm
Sunday 6.30am till 2pm
(additional opening hours will depend on social gatherings, demand and private hire)
[posts_carousel cats=""]