A worldwide tour awaits you at Pizza Capers in Bay Terrace, Wynnum as they kick off their 'Tracker Tracker on Tour' campaign.
The campaign sees Pizza Capers' consumer hero, Tracker Tracker, tour the world to bring home cuisine from around the globe, kicking off with a spin on trending Japanese and USA dishes for a limited time only. There is also a variety of Pizza Capers classics on the menu sampling flavours from Mexico, Spain and of course Italy. There's a choice of pizza to suit all palates with further international flavours to follow over the coming months.
Pizza Capers Wynnum owner Dave Elliot said, "Experimenting with different flavour combinations is part of the fun when it comes to pizza, and now we're using it as a blank canvas to deliver international flavours to our customers."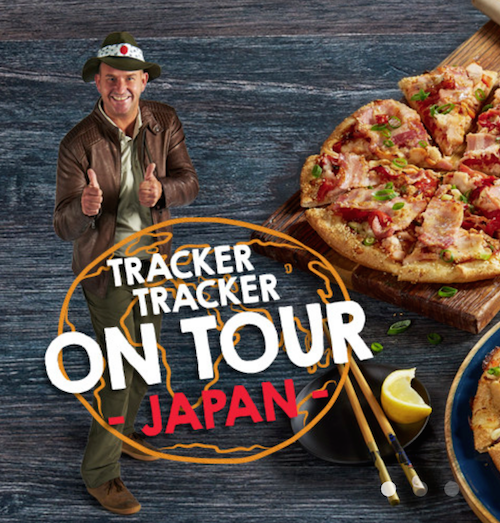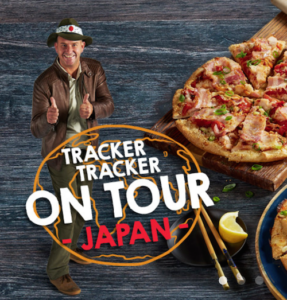 The Pizza Capers Japanese range features a trendy Karaage Chicken Pizza, Teriyaki Chicken Pizza and Sticky Honey Soy Wings with Kewpie Mayo dipping sauce while the USA Range includes the West Coast Reuben Pizza and Nashville Hot Jumbo Wings.
"Capers classics like the Reef & Beef and Supremo are still largely popular. Quality gourmet pizzas and products are what drives customer demand and loyalty, along with good service," said Dave.
And it's not just generously topped pizzas on the menu, there's also a great range of pastas, calzones and breads, chicken wings and salads. Focusing on providing customers with a craveable fresh menu has helped Pizza Capers to stand out from its competitors.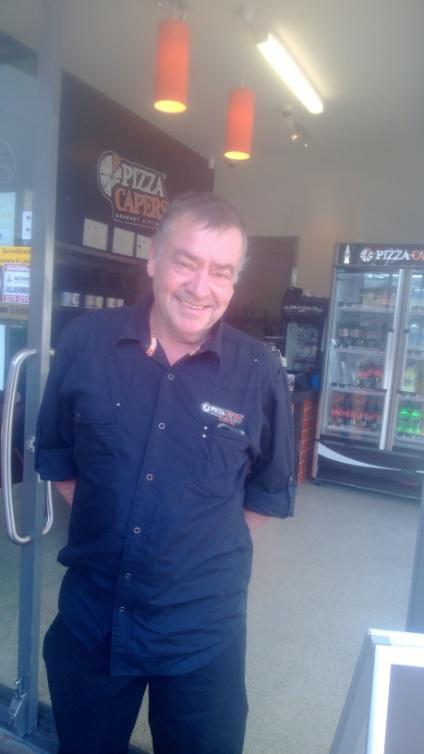 Dave has been in Wynnum since 2000 after acquiring the Wynnum Manly franchise in 2005 and setting up initially in Wakerley. The Wynnum opening was a big step at the time securing the Bay Terrace site and launching gourmet pizzas in a largely blue collar region dominated by established competitors.
"In many ways we were ahead of the game" says Dave, and he has seen Wynnum change with more professional and family residents attracted to the community lifestyle, nature and progressive schools. He notes thought that some 70% of Wynnum customers still prefer to pay in cash rather than credit, with those in Manly being the reverse.
Dave came to Australia from the UK in 1975 after a career in the Royal Navy and as a professional soccer player, which he continued in Brisbane playing for Mitchelton, Souths United and at state level. He undertook a coaching course and taught soccer from Under 8's to the Queensland first division.
A thirty year career in civil engineering took him around much of Queensland before retirement, where he took the opportunity to become the third franchisee for Pizza Capers.
He has seen the industry develop with the dawn of the digital age and now using online and traditional forms of marketing to promote his local Pizza Capers store. Friday and Saturday nights continue to be the biggest nights with any major footy game bringing an increase in demand.
Corporate orders provide a good source of custom particularly at the Port of Brisbane, although the 2011 floods forced many businesses to move away and affected demand. However the odd US carrier docking at the port provides a welcome increase in orders for those US Navy men and women looking for a pizza fix.
The 24/7 nature of the business means Dave has little time for himself, but he enjoys being at home with his wife, gardening and tending their orchids.
He is reminiscent of Wynnum being once a major holiday place and a bustling hub with cinema and shops, and is looking forward to the proposed developments returning the community to its former glory.
Pizza Capers is a member of Wynnum Business and supporter of WynnumCentral
---
[posts_carousel cats=""]