It all started with a glimpse over the hill and Margaret Vote, of Raine & Horne Wynnum/Manly had found her home. Living in Manly, Sydney at the time she first came to the area whilst as a consultant for new homes in the Brisbane metro area.
"The company was building a house in the bayside and immediately after viewing over the hill and looking down on the bay it felt like coming home," said Margaret.
So why the Wynnum Bayside area?
"It's simply a great place to live and really terrific place to raise a family. Being on the doorstep to Brisbane city, great local community feel, the largest boat harbour in southern hemisphere, no flight path, best schools, train and great service providers… the list goes on."
"A few years back when the CBD was tired and there were empty shops it was still the place for me," says Margaret who continues to have confidence in the Wynnum Manly area being a scarce resource and a sustainable market.
In the last six months there has been lots of building activity and new business in the area. Margaret understands that people like to patronise local business and through their work Raine & Horne Wynnum/Manly get to promote the area when meeting new people looking at real estate.
With over sixteen years in the real estate industry Margaret Vote couldn't pass up the opportunity to buy Raine & Horne Wynnum/ Manly as owner principal. Since that time the agency has thrived on promoting the local area, with nine staff including three property managers, five sales agents and one administration officer.
With staff numbers increasing over the years, so too are the family links with Margaret's son Chris, Lynette's son Dempsey and Bruce whom Margaret has known since high school, who all enjoy the close knit atmosphere working together to form strong relationships with their clients.
The staff pride themselves on being a relationship-based business and these strong relationships formed mean that their clients come back along with family and friends. With her investment in the new office and subsequent renovation three years ago the open and transparent office space truly reflects their work style.
Along with the bay views, coffee shops and boutiques in the area there is also the local sporting prowess, proudly shown in the Wynnum Manly Dragon Boat racing which Raine & Horne Wynnum/Manly sponsor.
Successful in both national and international pursuits – with special mention to the senior women's B team taking home Gold in the 2000m for the World Championship in Italy in 2014.
With Margaret's winning prescription of creating, building and maintain strong relations she has once again received recognition.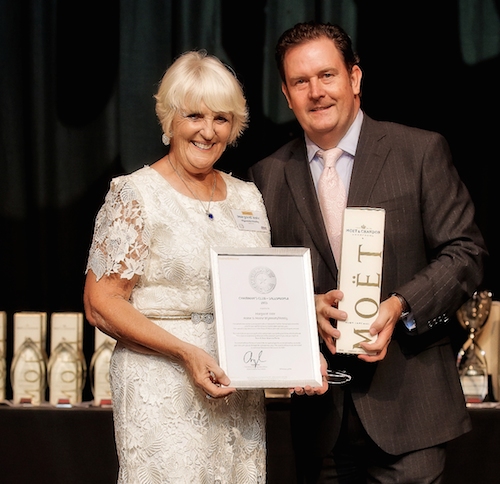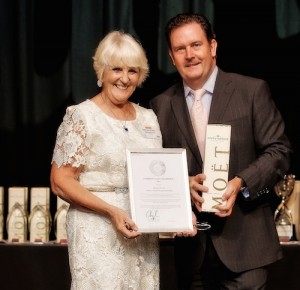 At the recent State Awards she achieved No 1 in Qld for Principal Sales Agent along with the team collecting Chairman's Club Awards, fifth office in the state for dollar value in sales, and eighth spot for number of sales statewide.
Raine & Horne Wynnum/Manly are members of WynnumCentral
[posts_carousel cats=""]