Headlines
'Wynnum Opera House' gets ready to be relocated to make way for the new BMD HQ
…and will shortly move to its new home at Iona College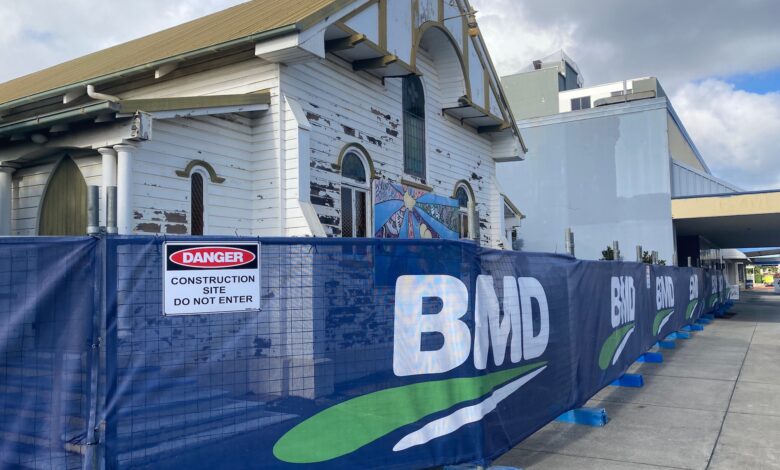 Rumours have abounded for years that the wooden church on Bay Terrace – a 110 year old heritage listed former Baptist church (and more recently a dance school and the 'Wynnum Opera House' during the Wynnum Fringe Festival) – was going to be moved. Now it's finally going to happen, to make way for the brand new headquarters building due to be built on the 3228m2 site for engineering and construction behemoth BMD.
Although BMD is a powerhouse in the construction sector in Australia (and in the Philippines!), it traces its roots back to Wynnum and the Bayside, where it was founded back in 1979. Fast forward to today and the company now has an estimated revenue of $895 million per annum and has north of 1500 employees.
After moving from a purpose-built headquarters in Manly four years ago to another site at the Port of Brisbane, it is now looking to go back to its roots in a planned 5 (or 6 depending on how you look at it) storey building due to be built on the site of the old church.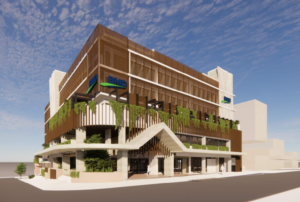 The new plans submitted to council, which are an amended version of a 2010 submission (interestingly this application was the very first development application to go into council after the changes to permissible building heights were implemented), envisage two separate buildings – one as the headquarters offices of BMD (5/6 storey) and a second 3 storey residential apartment building designed specifically for short term accommodation for tourism and business purposes.
In addition the application proposes a shop and a food and drink outlet and/or restaurant for the ground floor.
The new development will also have three basements dedicated to car parking and will in addition feature an outdoor 'church plaza' at the corner of Bay Terrace and Clara Street to commemorate the original location of the church and as a location for outdoor dining and communal use.
Judging by the fact that BMD branded fencing has already gone up around the church and other buildings on the site, we would expect work to start fairly soon.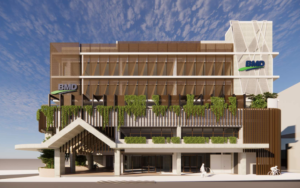 This development is a major and much awaited positive change for Wynnum Central, with the injection of a substantial workforce into the shopping precinct – great news for the shops, cafes, bars and restaurants in the area!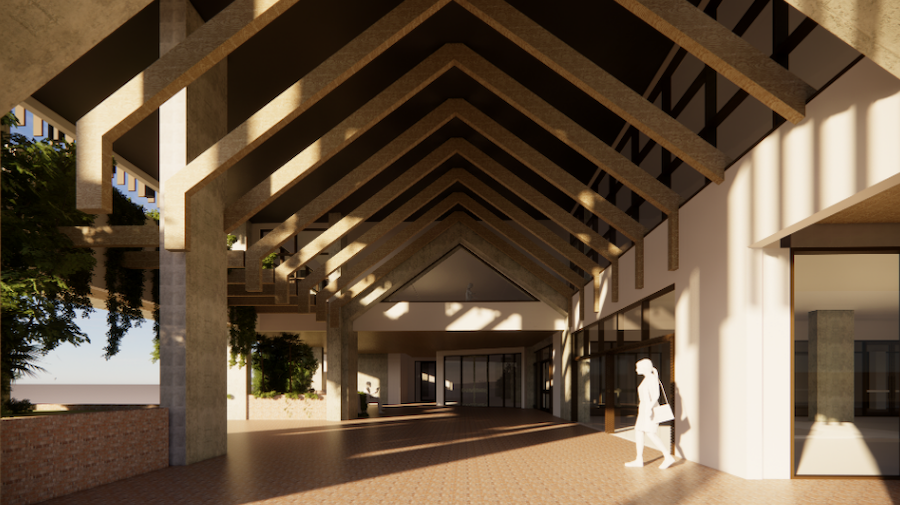 Thanks to Benn Woods at Ray White Commercial for the heads up on this development.