Headlines
Wynnum says goodbye to (very) longstanding fig tree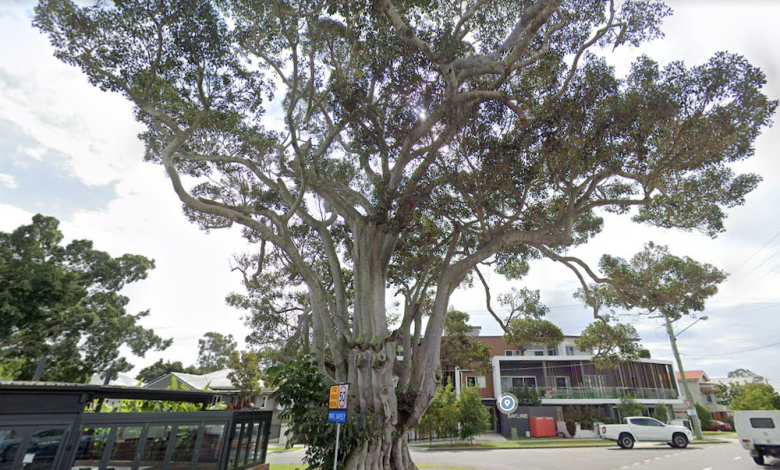 At the end of November last year Brisbane City Council contractors removed the fig tree on the corner of Berrima Street and Bay Terrace outside the Waterloo Bay Hotel…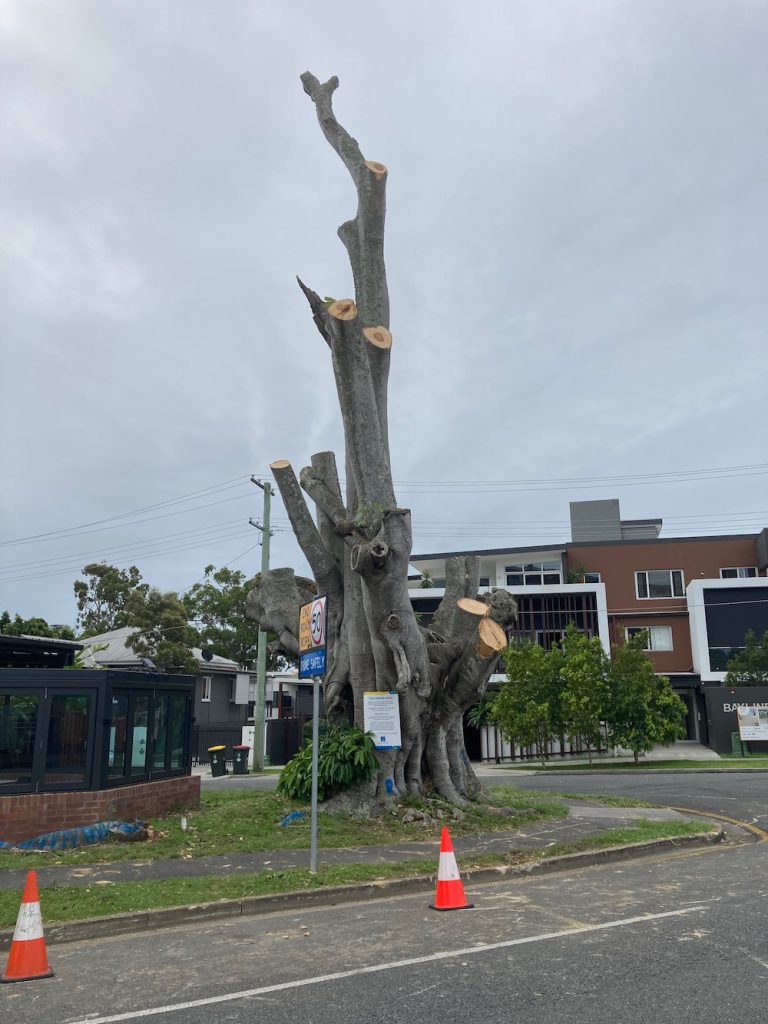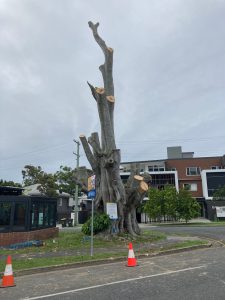 The tree (which WynnumCentral understands was at least one hundred years old*) was removed for safety reasons after an independent arborist report found that it was 'structurally unsound'.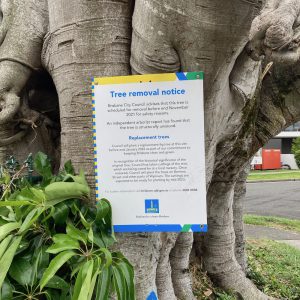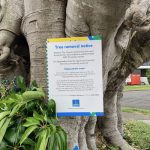 On a notice attached to the stump of the tree Brisbane City Council has stated it 'will plant a replacement fig tree at this site before end January 2022'. It has also taken cuttings of the tree which are being cared for at a local nursery 'in recognition of the historical significance of the original tree'. These cuttings are expected to be ready for planting by mid-2023 and are scheduled to be planted in Berrima Street and in other parts of Wynnum.
A few eagle-eyed local residents also alerted WynnumCentral to arborist marks on the three tall palm trees slightly further down Berrima Street outside the main entrances to the Waterloo and we wondered whether these too were scheduled for removal.
We were reassured by the following response from Brisbane City Council**…
PPI Arboriculture are pleased to advise that the three (3) Cubin Royal Palms located on Council footpath have been inspected recently and approved for retention. PPI Arboriculture approved for these three (3) Cubin Royal Palms to have trimming conducted (removal dead fronds and seed capsule to reduce impact to public). These works were completed in early December 2021. The blue dots marked on palms was for indication only for trimming.
*Do you know how long the fig tree had been there? Let us know in the comments below if you do
**Thank you to Councillor Peter Cumming who followed up our enquiry about the palm trees
(WynnumCentral has also asked Council if they have a more accurate idea of the age of the fig tree)
Main Image: Google Maps