WynnumCentral app all set for upgrade
The WynnumCentral app, which launched back in February this year on the iOS and Android platforms (WynnumCentral launches its own app), is set for a major upgrade in the coming weeks. Two new features will launch soon – the 'Where To Shop' feature and the 'eCoin Rewards' feature. We can't tell you too much about these just yet, but we'll have more information soon.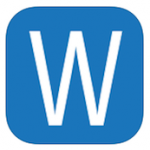 Oh, and in case you hadn't noticed, the app now has its own page here.
---
[posts_carousel cats=""]