Headlines
WynnumCentral interviews the candidates: David Nelson (Greens)
This is the fourth of our interviews with candidates for the seat of Lytton (here's the electorate map). Our focus is very much on what the candidates would do if elected to help the Wynnum central shopping area. As things stand there are approximately 25 empty shop units, of which 12 are in Edith Street.
Given that this is a quickfire election, the major parties are yet to announce many of their major policies, so this is a snapshot of what each candidate has to say at this point.
It has been suggested (by one of the candidates) that WynnumCentral hold a candidates debate closer to election day – if we do this we'll let you know!
We asked each candidate two questions:
1. What would you do if elected to help revitalise the Wynnum Central shopping area?
2. The UK has a minister for high streets. What do you think of this idea?
Our fourth interviewee was David Nelson, Greens candidate for Lytton.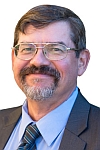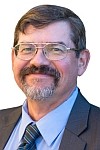 Q: What would you do if elected to help revitalise the Wynnum Central shopping area?
A: Mr Nelson stated that he thought the Wynnum Central shopping area had become a little less exciting over the past three years and that it could be a lot more vibrant and active. He believes it needs to attract in some new kinds of businesses and extend service hours so that it doesn't 'close down' at 5pm or 5.30pm.
He suggested it would be good to turn it into more of an entertainment district, and that the key is attracting more people into the area (visitors and residents). He referred to the benefit to Wynnum central of The Greens policy of investing in public transport, providing more – and more frequent – public transport, as well as cheaper public transport.
This combined with higher density living closer to the train stations would reinvigorate the shopping area.
When the question of the land to the west of the train station (currently prevented from development due to the commercially prohibitive cost of the environmental cleanup required) he stated that he believed that Brisbane City Council should take some responsibility for this in terms of contributing to the cost.
Q: The UK has a minister for high streets. What do you think of this idea?
A: Mr Nelson said he thought it was a great idea but there was a tradeoff between adding more bureaucracy and more services and that his – and the Greens – focus would be on encouraging and helping small businesses to thrive, given that they create most of the jobs in Australia.
He also pointed out, as did the other candidates from major parties, that the Greens were due to make major policy announcements – one is expected from the Greens on public transport soon.
He also mentioned how important it was not to forget our ageing population and that the government should start to think what could be done to provide transport services for them during the day, and for younger people in the evening.
---
Remember to vote in our snap poll (on the right hand side of this page) – let us know who you would vote for. If you're undecided at this point, wait until you've made your mind up and then vote, as we'll keep the poll going until election day.
Feel free to make any comments below. Please keep the comments profanity free (otherwise they may not appear or will be removed) and refrain from personal attacks which again will be removed.