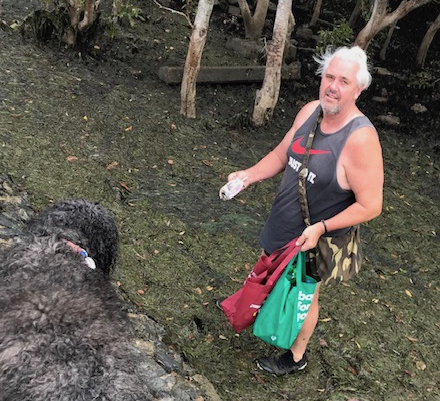 Michael Jullyan, architect and founder of local practice Thinktank Architects has been picking up rubbish along Wynnum Esplanade every weekend this year as he walks his dog. In that time he reckons he's picked up 10,000 pieces of rubbish, a quarter of which is broken glass (mainly beer and spirits bottles), a quarter plastic bottle lids and slurpee lids and a quarter wrappers and plastic bags, almost all of which can be recycled.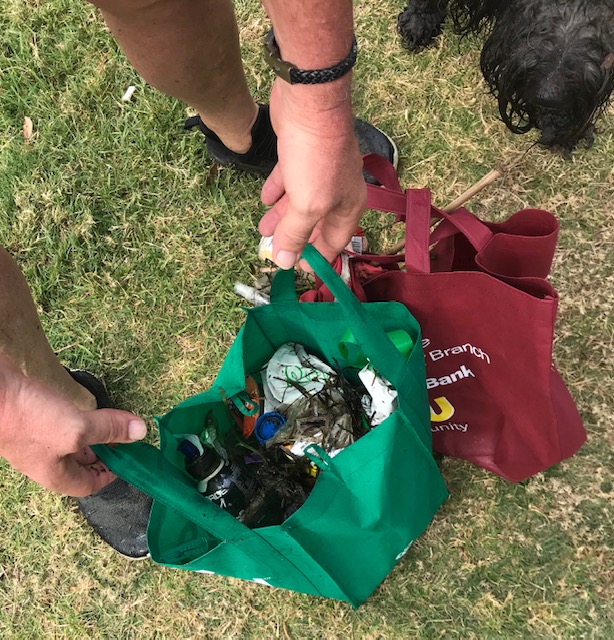 We think this is an absolutely sterling effort and, as Michael says "We can all make a difference, it's pretty easy."
All you need is a few bags with you when you go for a walk… and maybe a pair of gloves.
Thinktank Architects are members of Wynnum Business. Read more about them here…
A man with Wynnum DNA in his blood
Local architect makes the 100 Faces of Small Business QLD
Would you like to help keep the Bayside free of rubbish and make sure it gets disposed of properly? Here are a few resources for you…
Brisbane City Council recycling page
Brisbane City Council bin and recycling app
Soft plastics can be recycled at Woolworths (eg in Wynnum Central and at Wynnum Plaza) – more info on soft plastics recycling here
Containers for Change