Headlines
6,000 litres of beer in Wynnum
All in one place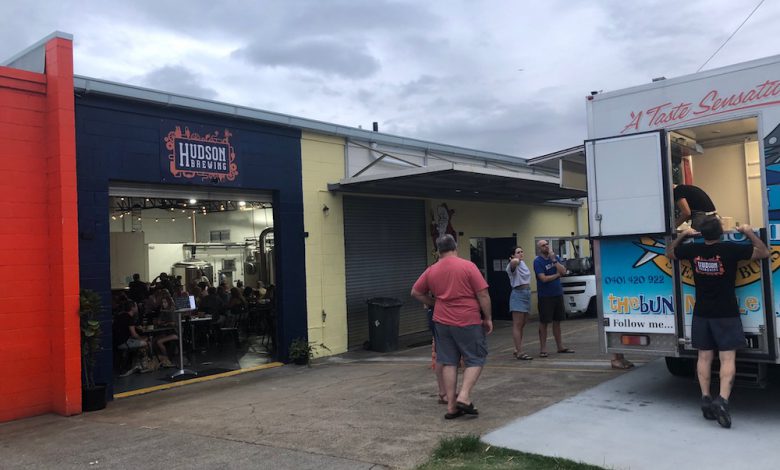 For beer lovers in Wynnum this news is probably old news. For those of you less fussed/knowledgeable about the amber ale you may not yet know that Wynnum now has its very own independent craft brewery!
Hidden away at the end of a cul-de-sac off Tingal Road in Gibbs Street (just along from Bartons car dealership), the brewery – Hudson Brewing – is the brainchild of its namesake Richard Hudson and his wife Sarah.
Fitout of the new brewery started back in August, the first brew kicked off in November and the doors officially opened in early December. What with all of the COVID restrictions, it has been an interesting time to open a new venue, however, when WynnumCentral paid a few visits recently, it was pretty busy.
The beers now on tap include…
Lager (4.7%)
Clockwork Pale Ale (5.8%)
IPA (6%)
Session Ale (3.8%)
Summer Ale (4%)
Plus a 'Raspberry Sour' which isn't technically a beer, more of a cooling Summer alcoholic beverage (5.1%). Hudsons also plan on offering a number of new 'limited edition' beers through 2021. And there are some soft drinks on offer too!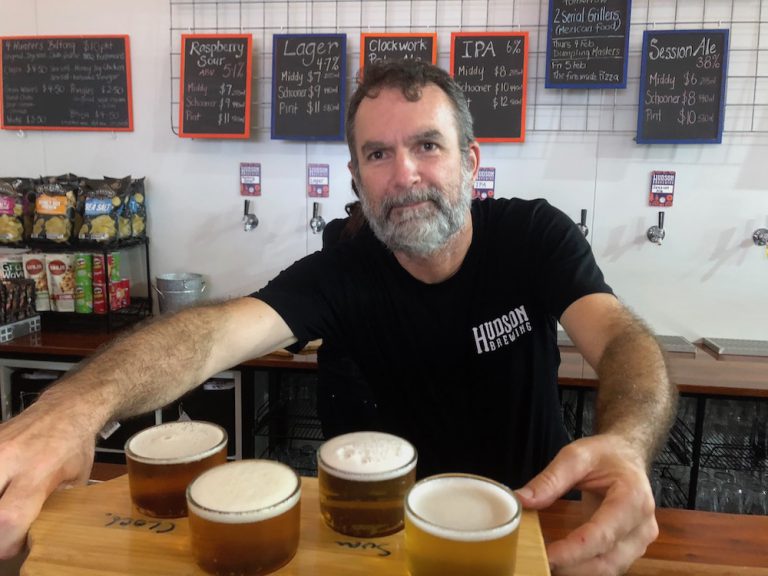 For those unfamiliar with craft beer, or for enthusiasts wanting to taste a whole range without having to order one glass of each, Hudsons offer a 'tasting paddle' with your choice of four of the beers on offer in a 'paddle' containing four tasting glasses for $12.
For those that prefer to take their beer away and drink it elsewhere, Hudsons offer 'growler' and 'squealer' refillable beer flagons, with the growler containing around 2 litres and the squealer around a litre. And at the next level up you can now also buy Hudson beer by the keg.
Focusing on the beer, Hudsons do not offer any food, but have overcome this little hurdle by inviting different food trucks to park outside when they are open, so patrons can grab a bite to eat. They can seat up to 50 people inside and so strongly advise parties to book a table in advance, which you can do on their website and via email or on their Facebook page (details below).
Hudson Brewing is busy brewing the beer from Monday to Wednesday so is closed on these days, and open at 4pm on Thursdays, 2pm on Fridays and from midday on Saturdays and Sundays.
And if you're wondering where the '6,000 litres' comes from – there are 4 brewing vessels each with a capacity of 1,500 litres (see below). But our guess is that you'll rarely find them all completely full, judging by the number of beer drinkers we've seen down there so far!
https://hudsonbrewing.com.au/
https://www.facebook.com/hudsonbrewing