A lifelong love for "The world of fashion" started as a hobby and the creative drive for Sobidah's owner Danielle and her popular women's clothing boutique in Bay Terrace.
Originally taught the art of dressmaking by her mother, she went on to study design, construction and pattern making, opening her first shop in Browns Plains in 2005 and then Mount Gravatt. It was however the lure of the bayside which brought Danielle and her husband Randall to Wynnum nine years ago. In February 2016 she opened Sobidah Clothing co in Bay Terrace.
With her website promoting fashion that is "fun, comfy, casual, sexy and sleek" and a motto that "We didn't  invent fashion just tailor it to you", it is easy to see that Danielle is looking to make each customer feel special. Her philosophy is to provide genuine and caring customer service… with true and honest advice.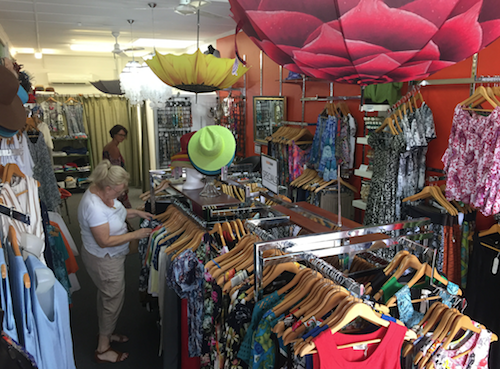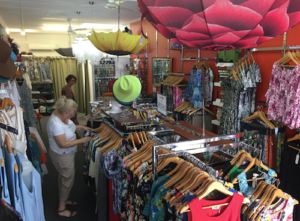 The range of dresses, accessories, separates, and head wear are good for all occasions from race days to casual weddings, BBQ's and most events. Danielle is especially proud that a variety of the boutique's stock is made in Australia, with a focus on clothing that has natural fibres, eg cotton, linen, rayon, viscose and bamboo, all at an affordable price.
If you are wondering why the name Sobidah, it has an unusual origin. Danielle concocted it and only checked online for any English connection. Eventually an Indian wholesaler pointed out that it actually meant 'gentle feminine calm.' Perhaps it was a bit of natural karma at the moment of inspiration?
Danielle is actively involved in the community with a fashion parade at the store every three months as part of the Wynnum UpLate evenings. Sobidah supported the 2016 fundraiser fashion parade for "Dress with Dignity" at Cedar and Pine wine bar. And is also available for any other fund raising events.
Both Danielle, Madeline and Nea love the Wynnum lifestyle with its community buzz and bayside location.
"It's got everything" says Danielle, "…except a cinema." Maybe one day … and then the  lifestyle will be complete.
Sobidah is open 7 days a week to cater for the busy women of today. Check their website and their Facebook page for updates.
Sobidah is a member of Wynnum Business.


---
[posts_carousel cats=""]