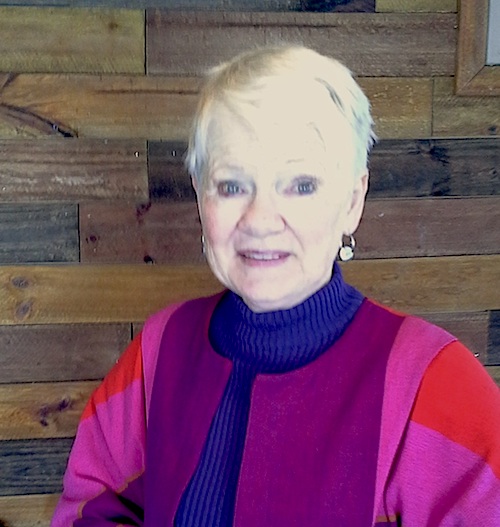 Lynne Somerville is passionate about yoga and how it can help alleviate back pain. She knows this from personal experience discovering yoga after being recommended by a friend who suggested it would help with her lower back pain. Despite a gym regular she found that yoga was the solution to her pain and so was encouraged to learn more. Nearly ten years ago she began her business Yoga Life Works teaching and running regular yoga classes from her studio, previously in Tingalpa.
Teaching a maximum of ten at a time Lynne runs a mix of courses from beginners lasting 6 weeks and others including Deep Relaxation; Meditation and Crystal Sounds. Her clients are mostly female with an average age of 42. Men are most welcome and respond very well.
At Yoga Life Works Lynne teaches Svaroopa® Yoga. "This is a dramatically different style of yoga" says Lynne "as it's gentle and easy but profoundly healing on all levels." She adds that "Svaroopa® Yoga is not about intense stretching or about learning how to stand on your head – it's about deep and core openings in your entire spine from your tailbone to your neck."
Lynne has studied all four main areas of yoga and is a passionate advocate that it helps individuals to manage and alleviate their back, neck and shoulder pain both through yoga and yoga therapy.
"I give them the tools to deal with the pain" says Lynne "so they can then take as much or as little to use to help with the pain." She adds that "yoga along with walking are the two best forms of exercise."
Lynne hails from Calgary in Canada arriving in Australia over 35 years ago via Papua New Guinea. Together with her husband and family they lived on the eastern side of Brisbane running businesses in the antiques industry, real estate and property investment.
Lynne has always been drawn to the Wynnum area loving its variety of retail and regularly travelled to Wynnum from her home in Cleveland just to browse around. She loves the ambience in Wynnum Central enhanced by its proximity to the Bay. Lynne and her husband have property interests in Wynnum including the 'arcade' in Edith Street. She is very optimistic for Wynnum and believes it is set to grow with the current promotion by WynnumCentral helping.
Away from yoga Lynne loves to walk and travel particularly overseas with an annual trip to the United States for highly specialised ongoing training in remedial yoga therapies and teacher development. "You never finish learning yoga" Lynne explains.
With all her worldly travels it's the pull of Brisbane and the lovely Bayside that keeps her returning each time and a chance to see the Wynnum area grow first-hand.
Lynne and Yoga Life Works are members of Wynnum Business.