Headlines
Animal farm a definite for next market
Last month we made a big thing of the animal farm and at the last moment the lady who runs it had a family emergency and couldn't attend. We fielded questions from a few disappointed marketgoers, but we're pleased to announce the animal farm will definitely be at the next market.
We've also got a great range of stalls, with some new ones coming along as well as many of the old favourites – we'll get a listing up on the markets page soon.
On the entertainment front we have a full program, including the Wayward Angels (pictured), who will play at 6pm.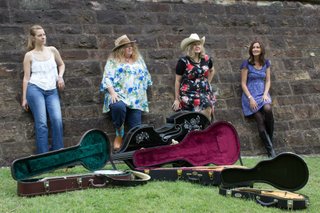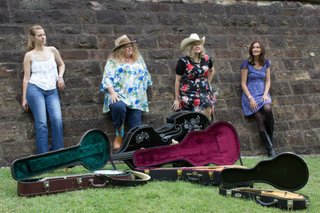 Wayward Angels are a four-piece band who have been taking their style of bluegrass with sweet harmonies to South-East Queensland audiences since 2013. Kay Armstrong (banjo), Jody Bell (mandolin), Brenda "Lee" Kelly (guitar) and Anne-Marie Lawton (double bass), share the lead vocals between them, which allows them to bring their individual vocal strengths to bluegrass, old-timey and alt-country covers and originals.
They have performed at the Redlands Bluegrass Festival, Brisbane City Council Gardens Alive festival, Caboolture Showday, Cardigan Bar, Upstairs to the Left, Room 60, Manly Deck Bar and Restaurant, The Bug (Brisbane Unplugged New Farm), Caboolture Twilight Festival and have just returned from several gigs at Tamworth Country Music Festival performing at pubs and cafes.
Put Saturday 14th March in your diary!