Headlines
Superfood smoothie bar set to open in Edith Street
Looking to give Wynnum residents and visitors a healthy option when it comes to drinks, Wynnum's first specialist superfood smoothie bar Bay Blends is set to open soon in Edith Street, in the old delicatessen shop at the Bay Terrace end of the street.
On offer will be a wide range of healthy options, from fruit smoothies to post workout protein shakes, cold press juice and acai bowls with granola and seasonal fruit toppings. In addition they will offer a full coffee menu including hand made nut milks, raw food savouries and sweets.
They will also have gluten free and paleo choices, plus are offering a 10% discount for local businesses.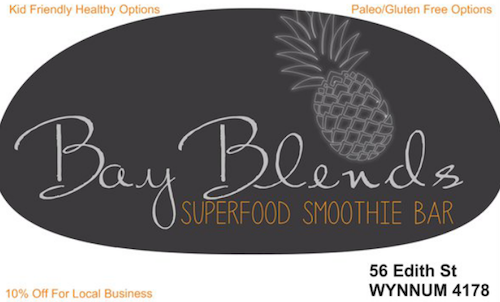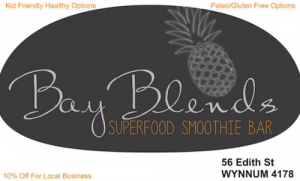 Operated by locals Jo Butterworth and Emma Hutchinson (Emma you may know from Paddy's in Florence Street), Bay Blends will be open from 6am-4pm during the week, and from 6am-midday on Saturdays.
Bay Blends is the latest in a string of new openings planned in Wynnum Central, including the much anticipated wine bar Cedar & Pine and the Cafe Aziz Galaxy Morrocan restaurant in Florence Street.
No open date for Bay Blends is confirmed yet, but it will be soon and we'll keep you posted!
Also you can check them out on Facebook – https://www.facebook.com/bayblends4178.