Headlines
Australia's first zero alcohol bar …in Wynnum?
…as featured on Channel 10 The Project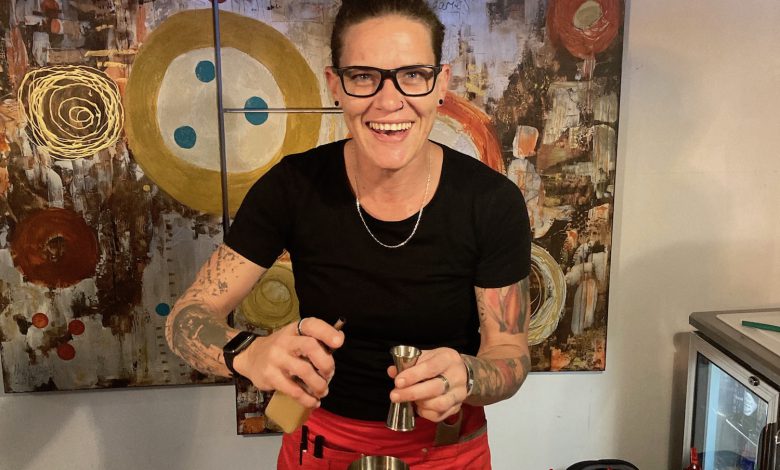 Tucked in underneath the Flinders Building in Bay Terrace is Tolerance Cuisine, run by Anri (main picture) and Cassie, originally set up – as the name suggests – to cater to people who have various food intolerances.
Like many catering businesses, they were hit hard by COVID last year and, even though they considered selling the business, they decided instead to 'pivot' to offering a dry bar alongside the food and coffee.
With both Anri and Cassie having given up alcohol themselves, they realised that options were limited for people that wanted to go out but didn't want to drink. And also that soft drink options at many bars were… a little limited.
So they have tapped in to what is a growing market, offering a range of alcohol-free drinks that mimic the originals. They stock a range of alternatives to your standard drinks, offered by alcohol-free drinks company Lyre, so they can make up pretty much any drink you might have in a regular bar, simply without the alcohol.
And when The Project on Channel 10 heard about it, they couldn't wait to come down (you can watch the item in the link below).
WynnumCentral paid a visit recently and sampled some of the options. Our first drink was an 'Ameretti Sour', with Lyre's Ameretti, lemon juice, bitters and aquafaba, with of course a cherry on top and it tasted pretty good! We then sampled a zero alcohol 'gin & tonic' which was also surprisingly similar to the real thing.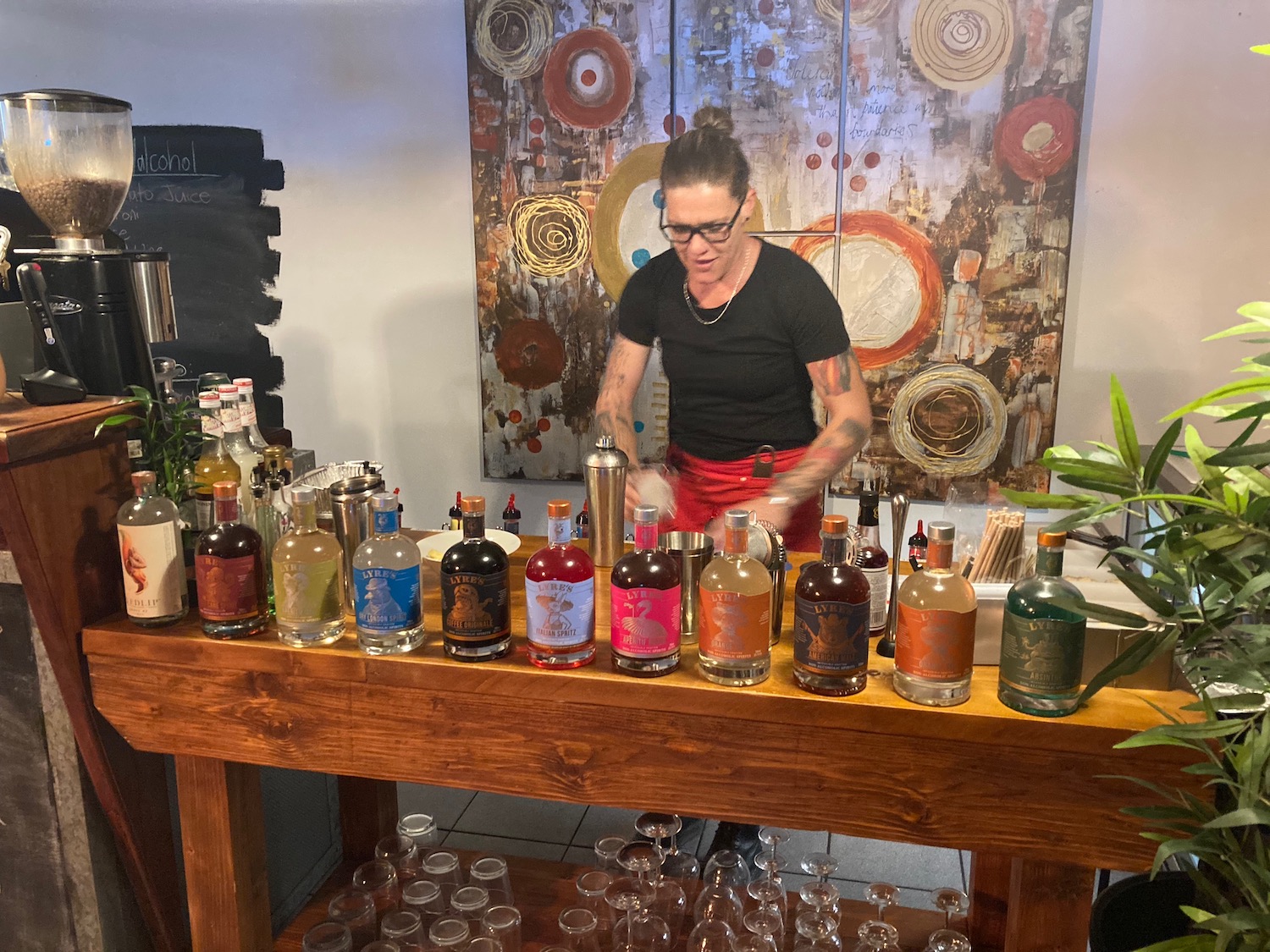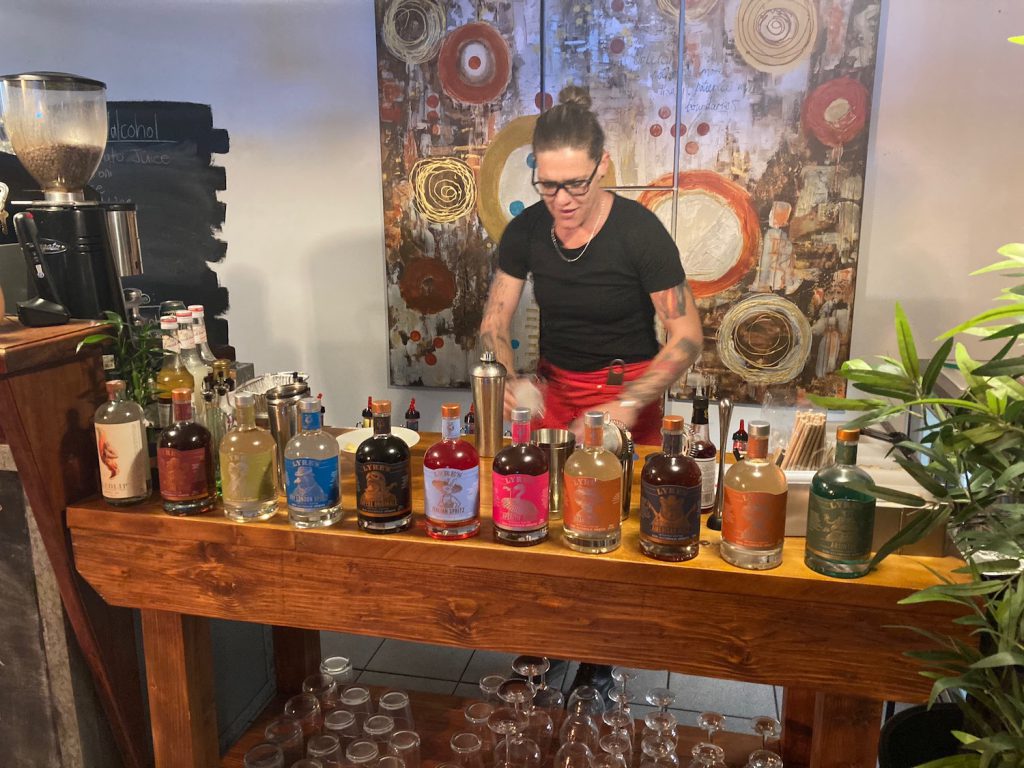 Although COVID continues to play havoc with opening hours for many businesses, the Tolerance Mocktail Bar is normally open 6pm-9pm on Fridays and Saturdays. Tolerance Cuisine is otherwise open 7.30am-2pm all days except Sunday (closed on Sunday) and Monday when it closes at 10am. And – in case you wondered – you can BYO beer or wine.
And the questionmark in the headline? An article on the ABC triplej site (Feeling hungover? Maybe you should have gone to this non-alcoholic bar instead) claims that a non-alcoholic bar in Melbourne was the first.
Anri disputes this… "We beat them by a week!" she says.
Anyway, we think they're on to something!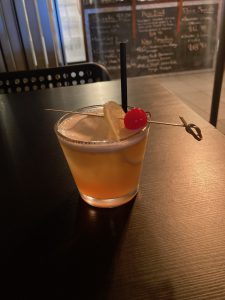 More Info
Watch The Project report (Tolerance appears at 2:45)
Tolerance on Facebook
Popular bayside venue, Tolerance Cuisine, transforms into alcohol free bar (Courier Mail)