Headlines
Bayside Music Hall goes Country
Plus WynnumCentral ticket giveaway (see below)
Next Friday 5th August the Waterloo Bay Leisure Centre (at 241 Tingal Road) will once more transform into the Bayside Music Hall to host a night of country music with 'Corks & Cans' featuring Open Season Band and The Wet Whistles. Tickets are $35 for the show, which runs from 6.30pm. To book your tickets head to baysidemusichall.com.au. You'll be pleased to know that there is a bar and food and drinks are available.
If the last (and first) performance at the Bayside Music Hall featuring Thirsty Merc is anything to go by, tickets could sell out fast!
Here's the program for the next few months, with tickets to all performances available online now…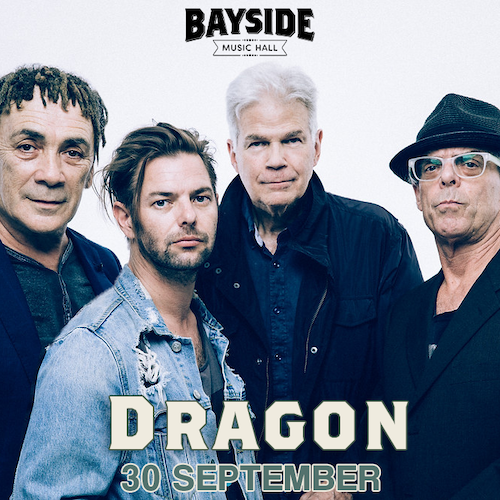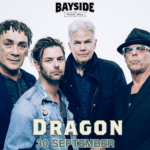 Friday 30th August Dragon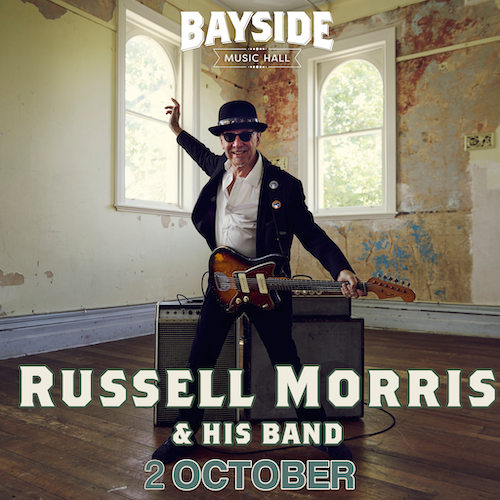 Sunday 2nd October Russell Morris & Band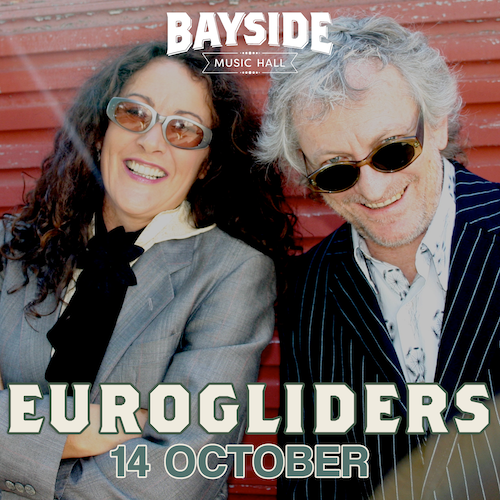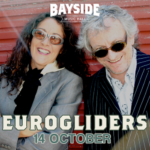 Friday 14th October Eurogliders
Tom Oliver Productions, who launched and run the Bayside Music Hall, have also recently launched Bayside Arts Membership. Here are the details…
Annual Membership costs…
$70(single)
 $120(double) 
$200(group of 4)
Which gets you…
Early bird and 10% discount on tickets across many of the events and venues
10% discount on merchandise at events and on website
Invitation to VIP BAM-only parties
Monthly updates and behind the scenes on our projects all year round
If you'd like to join up, head here.
Corks and Cans double pass up for grabs!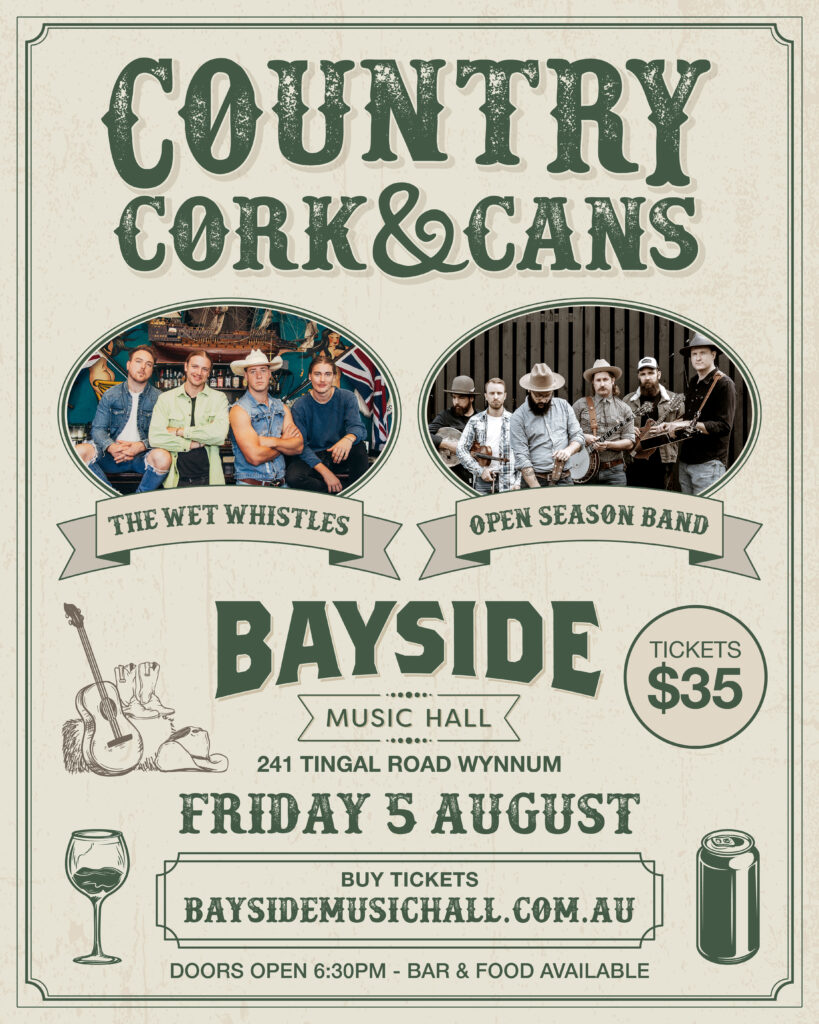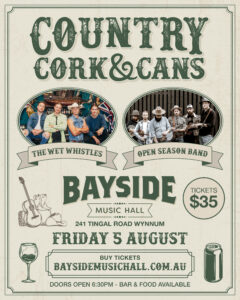 Courtesy of Tom Oliver Productions we have a double pass to give away to readers and subscribers of WynnumCentral. All you have to do to enter is email us your favourite country song to [email protected] and we will pick one lucky winner this coming Monday 1st August (winner will be notified via email that afternoon).