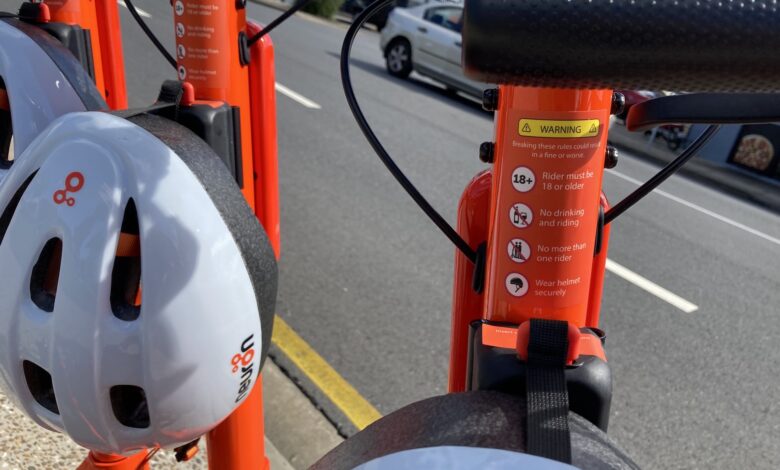 Back in February we covered the trial of e-scooters in Wynnum by Brisbane City Council (read it here). It's fair to say that the scooters are quite controversial with many people raising concerns about scooter riders on the footpath endangering pedestrians, not abiding by the rules of their use and leaving scooters in all sorts of unsuitable locations.
Our quick poll in that article still shows that 70% 'hate 'em' and only 30% 'love 'em'. However, as Councillor Peter Cumming revealed recently, although there has been opposition to them, there has also been widespread take up of the scooters in Wynnum and Manly, with 9,872 registered riders and a total of 32,848 trips taken on them between December last year and this April. What is interesting though is that is that trips per month have almost halved during the trial period, from 10,504 in December to 5,810 in April.
The Queensland Government has also recently introduced new rules governing the use of e-scooters. State Minister for Transport & Main Roads Mark Bailey said…
"Through stakeholder engagement, it was identified that the location of parking and speeds were the biggest issues for the community. The action plan aims to develop a simple and effective parking scheme to ensure our footpaths are safe for everyone. We'll also be increasing the penalties for high risk offences to ensure e-scooter riders are aware of the consequences of unsafe riding. This will include speeding, using a mobile phone while riding and riding on prohibited roads."
Earlier this year the State Government also reduced the speed limit for e-scooters on footpaths to 12km/h. Minister Bailey also announced that the police would be running e-scooter 'behaviour blitzes' in urban areas in Brisbane where e-scooter use is high.
Brisbane City Council has extended the trial of the e-scooters in Wynnum (both the orange Neuron and the purple Beam scooters) for a further six months.