Headlines
Bet you didn't know it was World Tourism Day on Sunday 27th September! (there's $2,000 up for grabs too)
Well it is. And you even stand to win a $2,00 travel voucher if you help helloworld travel agents celebrate the day.
Established in 1980 by the United Nations World Tourism Organisation, the day has been celebrated every year since to 'raise awareness of the role of tourism within the international community'.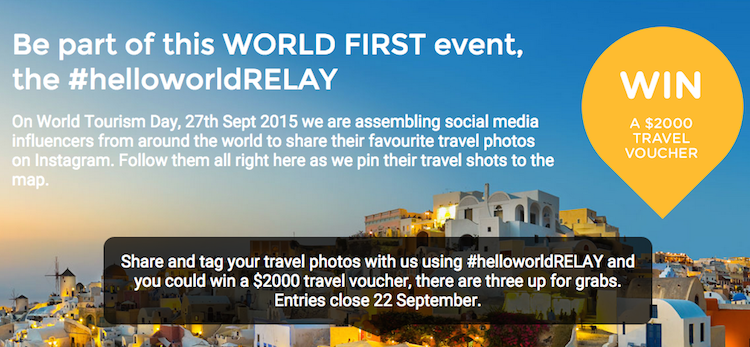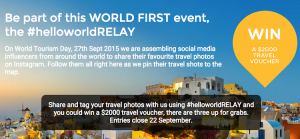 To mark the day and have a little fun, travel agency helloworld (helloworld Wynnum is a member and silver sponsor of WynnumCentral) is asking social media influencers from across the globe to share their favourite travel photos on Instagram.
Photos shared on Instagram using the hashtag #helloworldRELAY will feature on the helloworld website and three lucky participants will each win a $2,000 travel voucher.
The competition runs until Thursday 24th September. For more information, terms & conditions etc. visit the helloworld site here…
http://relay.helloworld.com.au/
helloworld Wynnum is a Member and Silver sponsor of WynnumCentral
Main photo credit: http://freeaussiestock.com/free/Queensland/whitsundays/slides/linderman_islands.jpg
---
[posts_carousel cats=""]