Headlines
Big boom in Wynnum Central?
Front page news in the Wynnum Herald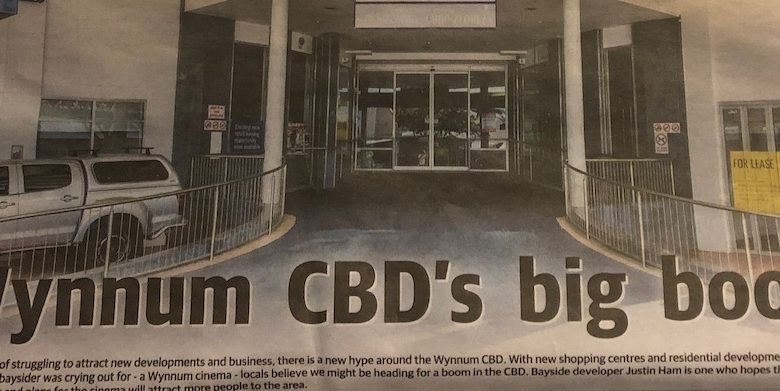 A few weeks ago the Wynnum Herald's front cover (March 21st) had the headline 'Wynnum CBD's big boom', and back in February we summarised thirteen 'moves in the street', most of which were new places opening. Since then we've heard about some new ones again and we'll be able to provide a short report on these soon.
And clearly locals are very interested in the new developments – our recent article on the new kids play centre was read by over a thousand people (that's 1 in 12 of the population of Wynnum) and a Facebook post about it on the WynnumCentral Facebook page was seen by 5,400 people with nearly a thousand people commenting, liking or sharing.
A major catalyst for this change has been the involvement of Berrima Develop, which is behind the revamp of the Wynnum Shopping Centre and the cinema development. In the Wynnum Herald article, Justin Ham from Berrima Develop pointed out that suburbs in Melbourne and Sydney near the water are buzzing with activity and that Wynnum was ideally situated to cultivate the same buzz. "It'll be very exciting" said Mr Ham. "And once the cinema is finished it'll be great because it means everything that residents need is right here in their own backyard."