Celia Newlands is the founder and manager of Central Business Associates, a co-working and
flexible workspace provider based on the top floor of the Flinders Building on Bay Terrace in Wynnum Central – a great location with an amazingly great view of the area and the bay (see our previous article An office hub with ocean views).
She opened the space in the Flinders Building in 2015 and rapidly built a loyal clientele, including executive coach Amy Jackson, who works with large organisations such as QUT, River City Labs, the Department of Health, and environmental and workplace safety compliance consultants Masula, from her central Wynnum base.
The co-working venture has morphed into something more than just the space in the last year or so…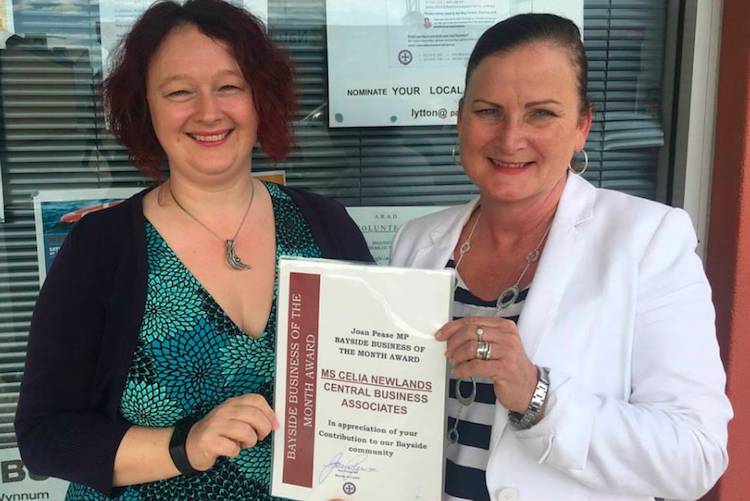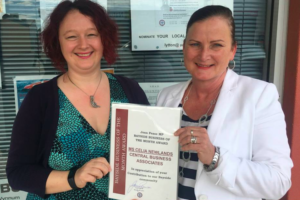 "Although of course we continue to offer the same work space based services – part or full time individual office access and open plan flexible work options co-working – what we offer has developed towards a clear collaborative focus." explains Celia.
"For example I share my office with two or three other people, so that the space is maximised and more cost-effective . Generally we're not all there at the same time, so occasionally those people have the office to themselves and this saves on the cost of renting an exclusive office."
CBA has also introduce an informal collaboration model where businesses who use the workspace are encouraged to work together…
"Collaboration in practice means users of the space being able to help each other out and also being able to work at a slightly lower rate since they are not having to spend money actively marketing to the outside world – business is generated for them internally within the workspace." she says.
Some businesses now working together include providers of graphic design services, marketing support, coaching and general business development /admin assistance.
CBA is also running a series of events as part of its new Conduit Membership Program, specifically to help smaller and startup businesses with various aspects of running a successful business.
When she is not running Central Business Associates, Celia is involved with the Bayside South Development Forum, which runs the Wynnum Manly amateur photography and poetry competitions, helping to find ways to bring business and community together.
She is rapidly establishing herself as the 'go to' person for small/startup businesses in the Wynnum area and as a result was recently invited to the Small Business Reception organised by the Queensland State Government where she met the Minister for Innovation, Science and the Digital Economy and Minister for Small Business the Hon. Leeanne Enoch.
Central Business Associates is a member of Wynnum Business.
---
[posts_carousel cats=""]