Headlines
Eight becomes nine – a long standing Wynnum business closes
If you read one of our recent stories (read it here – Eight), you'll know that the influx of new businesses in Wynnum and particularly in Edith Street meant that the number of empty shops had dropped from twelve to eight. Unfortunately that number jumped up again recently with the closure of another of Wynnum's long standing businesses – ASAP Stationery.
ASAP Stationery, owned and run by former president of the Wynnum & Districts Chamber of Commerce Phil Saunders, has closed largely due to competition from larger 'big box' style office supply companies and the inclusion of basic stationery supplies at major supermarkets.
Phil and ASAP were members of WynnumCentral and we are personally sad to see the business close, although understand the reasons. Phil was instrumental in, and incredibly supportive of, the launch of the WynnumCentral project in 2013 and we will miss his input and good humour. We wish him all the best in his future endeavours.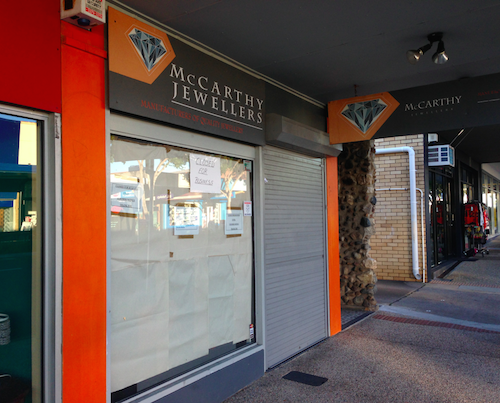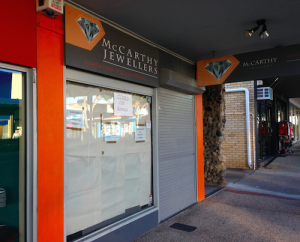 McCarthy Jewellers – an update
McCarthy Jewellers is a family business that has been present in Wynnum for many years. At the moment it is closed due to health problems in the family, but is due to open again in 6-8 weeks time.
Owner Brad McCarthy has been around in Wynnum long enough to remember the 'good times' when Wynnum was the only place to go shopping if you were south or east of the Brisbane CBD. Brad remembers the streets being crammed on Saturday mornings and on one occasion the Chamber of Commerce holding a parade in Edith Street led by an elephant! With Wynnum's current renaissance maybe we'll be back there sooner than you think.
[posts_carousel cats=""]