Plus ca change, plus c'est la meme chose
French saying – the more things change, the more they stay the same
It will be a close fought election, with current incumbent Peter Cumming holding on to the seat at the last election with a very narrow margin (anything between 0.7% and 2.84% depending on who you're talking to).
Election pundits (and that's not us) are predicting Labor to hold the ward and LNP to hold the majority in Brisbane Council overall, so at this point a very likely outcome is the current status quo.
However it's also a possibility that the LNP candidate will be elected while Brisbane City Council itself becomes a hung council (or maybe even a Labor one), in which case we would continue to have a minority councillor in the ward.
Even though all candidates "said Wynnum CBD was a top priority" ("CBD the central issue" Wynnum Herald 16th March p5), only one candidate has a campaign promise directly related to the CBD (see the candidates campaign promises here).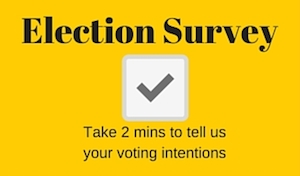 At WynnumCentral our concern is that the central shopping area be given every opportunity to become (again) a thriving centre. Of course a lot of this is down to private individuals, such as business owners and property owners, but in our opinion it is the council's job to 'set the scene' for this.
This is not simply changing the landscape, such as changing the street furniture or installing parking bays, it goes deeper than this…
It can be encouraging activities and events that breathe life into the area at the weekend. Like Brisbane City Council does in Brisbane CBD…
It can be helping businesses and property owners to address key issues flagged in surveys run by WynnumCentral, such as parking and public toilet facilities…
It can be encouraging owners of longstanding empty shops to be more involved in bringing the area back to life…
It can perhaps even be facilitating a system like the one in place in Manly where a component of council rates paid by property owners in the CBD goes to a fund to help improve and promote the area.
Whatever happens in the council election on Saturday, one thing is for certain – Wynnum Central needs a new start, irrespective of who wins the seat.
What do you think? Tell us in the comments below or on our Facebook page.
And… tell us how you will be voting in our 2 min survey (click on the yellow box above)
---
[posts_carousel cats=""]