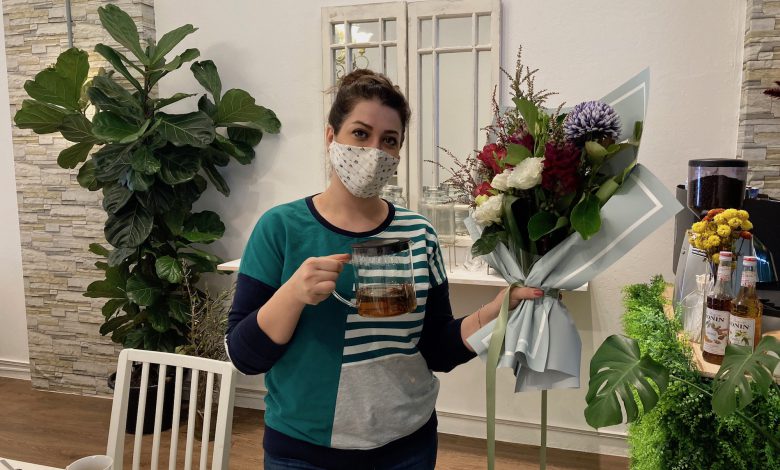 Fleur by Ellie, which opened recently in Bay Terrace next to Cedar & Pine bar, has expanded its offering to include high tea. The move makes a lot of sense – where better to sit down for high tea than in amongst a lot of beautiful (and sweet smelling) flowers!
There are now a few tables and chairs amongst the flowers and a range of delectable sweet things to enjoy with your tea. And it's not just any old tea – as well as the standard types, Ellie (pictured above) has a range of 'blooming teas', that is teas made from a range of flowers, herbs and spices.
So next time someone says "I really need a bloomin' cuppa tea!", you know where to take them.
PS the cakes are delicious!